The nation's forests and essential facilities are open, but please follow government coronavirus guidelines when planning your visit
-
read our coronavirus guidance.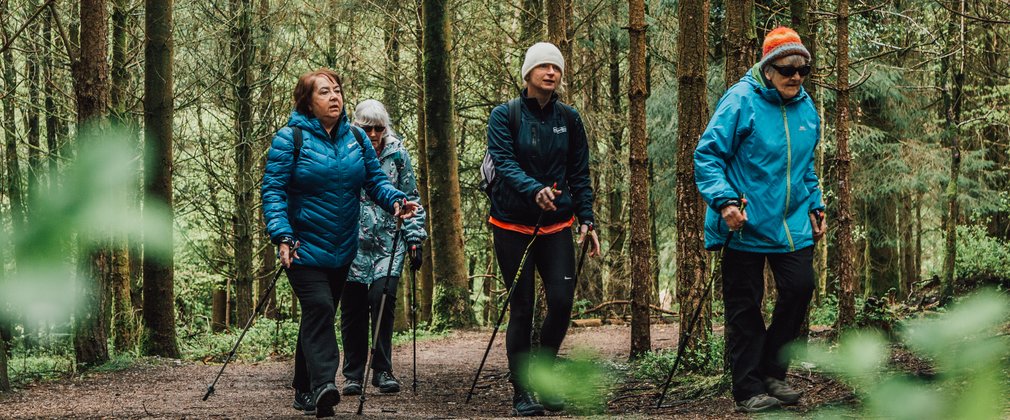 Come learn a new activity!
Partnering with Active Devon's 'Connecting Actively with Nature' project (C.A.N), Haldon Forest Park is offering free activity classes for beginners in Running, Cycling, Pilates, Nordic Walking and Forest Functional Fitness. These courses last between 8 and 12 weeks with a professional instructor to guide you as you build your fitness and develop active habits for life in friendly and supportive groups.
To be eligible for a place you must be aged over 55, have not previously been a course participant and be generally inactive or of low fitness. The courses repeat throughout the year and are very popular so book ahead to reserve your place. All equipment, coaching and parking costs are included for free.
Email jon.waller@forestryengland.uk to find out more and book. 
Activity information
Haldon Forest Park, Bullers Hill, Kennford, Exeter, EX6 7XR
Free to eligible candidates including professional tuition and parking
Repeated seasonally, 8-12 week beginner courses only.