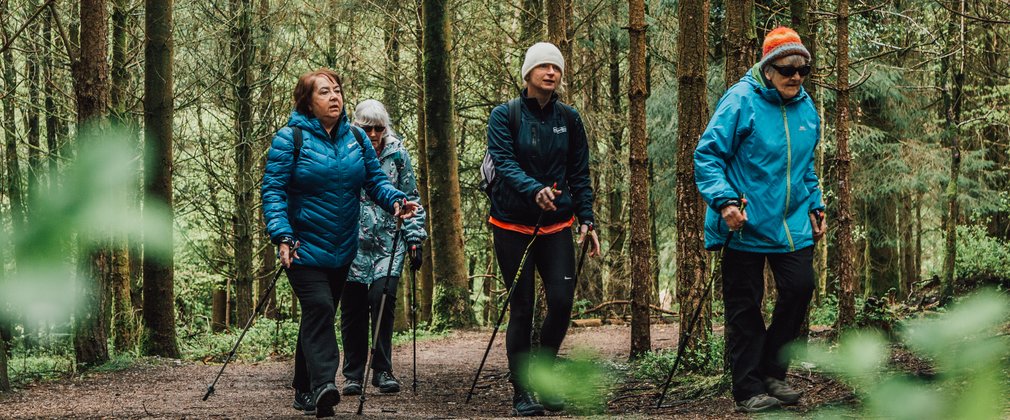 Learn a new activity!
Haldon Forest Park offers free activity classes for beginners in Running, Cycling, Pilates, Nordic Walking and Forest Functional Fitness (similar to circuits). Delivered in partnership with Active Devon's Connecting Actively with Nature project, each course lasts between 8 and 12 weeks with a professional instructor to guide you. Build your fitness and develop active habits for life within a friendly supportive group.
Eligibility
Aged 55 or over
Have not been a previous course participant
Have low levels of physical activity or low fitness
The popular courses run on a rolling basis throughout the year. Email Jon Waller for more information or book now. All equipment, coaching, and parking costs are included for free.
Activity information
Haldon Forest Park, Bullers Hill, Kennford, Exeter, EX6 7XR
Free to eligible candidates including professional tuition and parking
Repeated seasonally, 8-12 week beginner courses only.