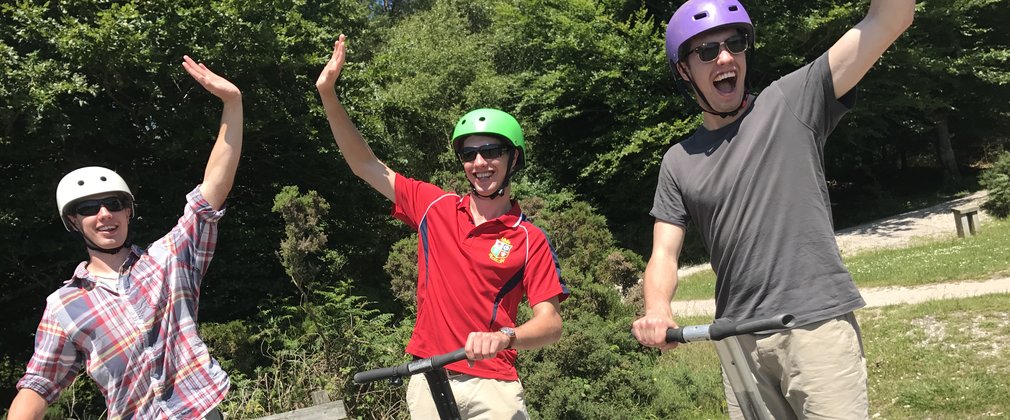 Go Segway - The Segway Trail Tour
Experience the panoramic views that Haldon Forest Park has to offer as you glide along effortlessly on the Eco-friendly Personal Transporters!
You can try your hand on two wheels with a Segway Taster session, if you want something longer then the Extended Tour is great for beginners whilst the Segway Safari with more hills and thrills is undoubtedly the most popular tour. 
Taking in woodland tracks and trails, this is a unique way to explore Haldon Forest Park. Go Segway starts near the Ranger's Office which is close to the café, toilets and bike hire facilities.
If you are interested in a corporate or group booking please ring Go Segway directly on 07545 917416.
Activity information
Haldon Forest Park, Bullers Hill, Kennford, Exeter, EX6 7XR
Is this activity for you?
Designed for everyone over 5 stone 4 pounds (33kg) in weight and over 4ft 5" (135cm) tall.
To receive discounts and offers, and to avoid disappointment at busy times, booking is highly recommended.