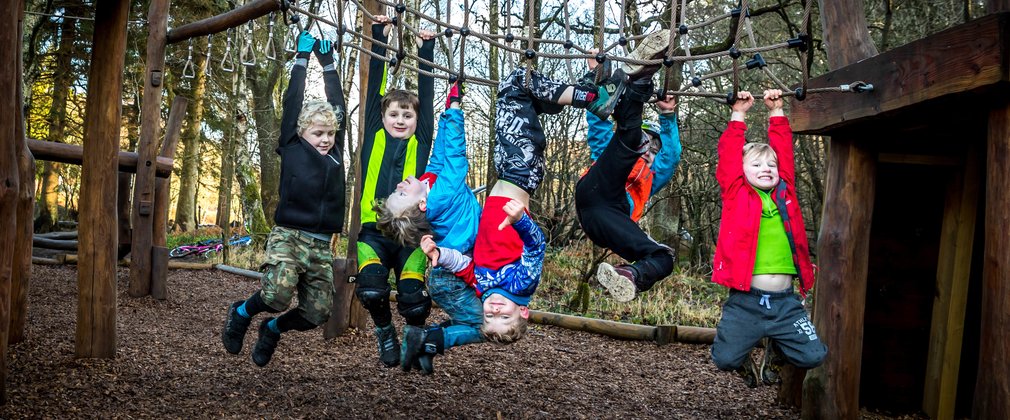 Highline Adventure at High Lodge
Highline Adventure specialise in delivering dynamic, high impact mobile outdoor activities across the UK.
At least one of the following activities will be on site during weekends, school and bank holidays, subject to fair weather and demand:
The Mobile Climbing Wall - At 32 feet, this is the highest Mobile Climbing Wall in the UK! Each climb has colour coded routes of varying ability, the wall also has retractable overhanging sections so you can really challenge yourself.
Spider Mountain - Outrageous fun for all ages! Participants climb vertically through a series of 7 vertical chambers made up of horizontal webs of criss-cross elasticised bungee webbing. There is no need for harnesses or helmets; Spider Mountain is enclosed by a safety net from top to bottom.
Contact Highline Adventure to check availability of your preferred activity on:
Tel: 0845 409 1303 or 01553 841830
E-mail: info@highlineadventure.co.uk
Activity information
Sensible clothing and flat shoes (not sandals) are recommended.
---
£4.00 per activity (time limit set on arrival). This is a pay-to-play activity, cash only.
Spaces will be sold on the day on a first come, first served basis.
Is this activity for you?
Minimum age - Climbing Wall age 6 upwards and Spider Mountain age 4 upwards.
---