The blue trail at Hopton Wood will no longer be waymarked from the end of April.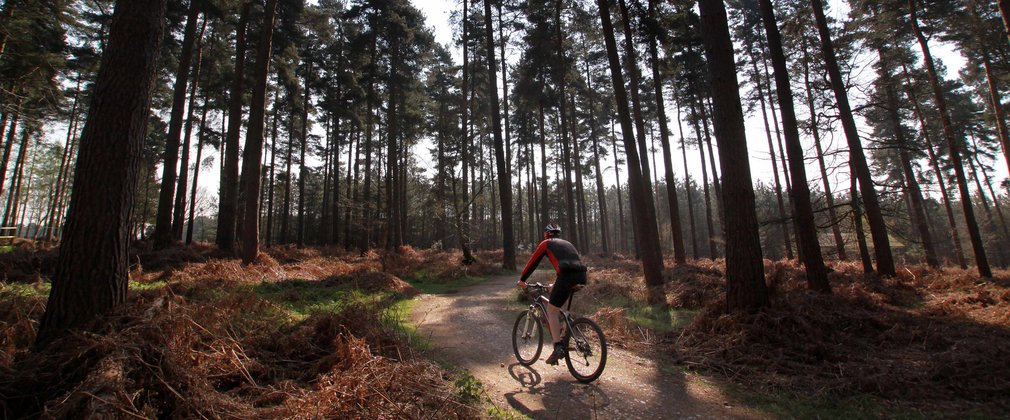 Hopton Blue trail at Hopton Wood
Starting at the Bedstone Hill car park, the Hopton Blue trail is great for the novice biker with some off-road experience. 
The trail is made up of two loops, totalling approximately 4km of wide tracks to develop your skills on. 
The wide track makes it suitable for most riders with some off-road experience although it does involve some climbs and descents and a fantastic view.
At the centre point of the trail you have the option to take the short route back if your legs are getting tired.
Trail information
Hopton Wood, Craven Arms, SY7 0QF
Follow the blue waymarkers.
Blue grade trails are suitable for intermediate cyclists or mountain bikers with basic off-road riding skills.