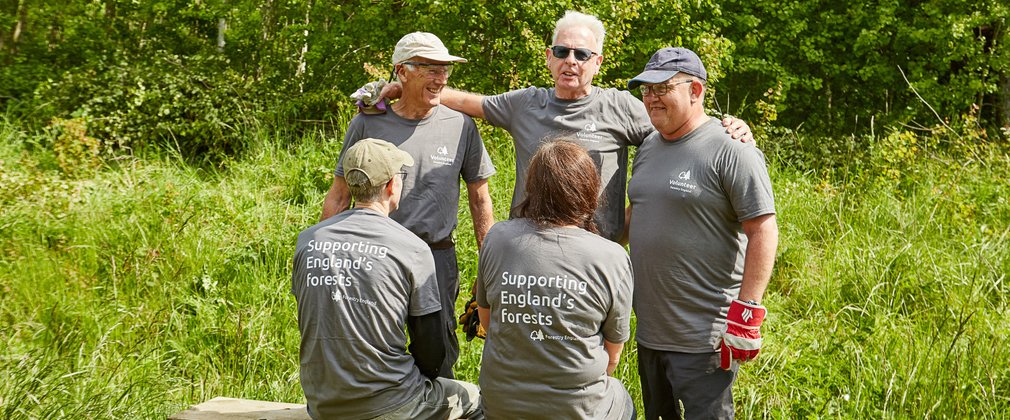 What can I do?
Leigh Woods Volunteer Group
This friendly and enthusiastic group carry out a range of practical conservation tasks such as coppicing, pond clearance and removal of invasive species.
The group meet every first Monday of the month and is currently at full capacity. 
Mountain Bike Trails
We work in partnership with several mountain bike trail volunteer groups who build and maintain trails around the Bristol area.
For volunteering at Fifty Acre Wood, contact Ride Bristol. To find out about volunteering at other woodland, please get in touch.