The nation's forests and essential facilities are open, but please follow government coronavirus guidelines when planning your visit
-
read our coronavirus guidance.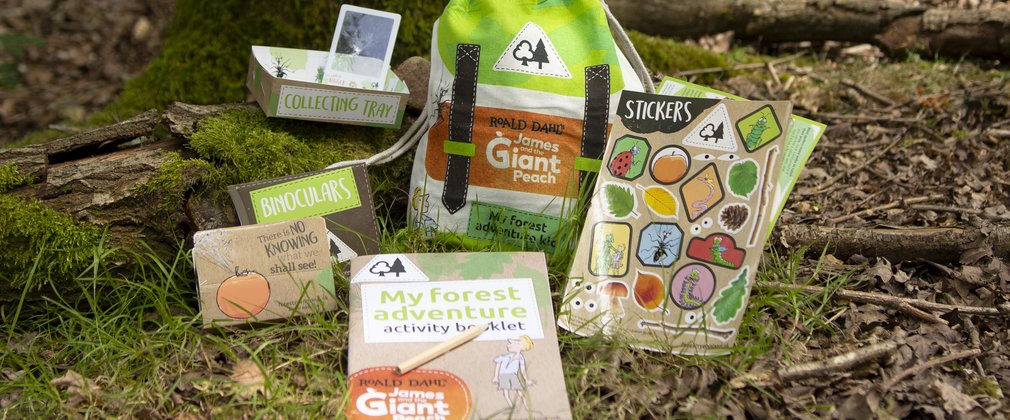 James & The Giant Peach 'My Forest Adventure' kit
Inspired by the story of James and the Giant Peach, get your hands on the 'My Forest Adventure' kit for a fantastic forest day out at Moors Valley Country Park! 
Perfect for budding explorers, inside you'll find:
Backpack
Activity booklet
Foldout binoculars
Magnifier
Collecting tray
Forest finds card
Stickers
Pencil
More information
Moors Valley Country Park and Forest, Horton Road, Ashley Heath, Nr Ringwood, BH24 2ET
Available to buy at the visitor centre.
Use on any of our trails, or at home!