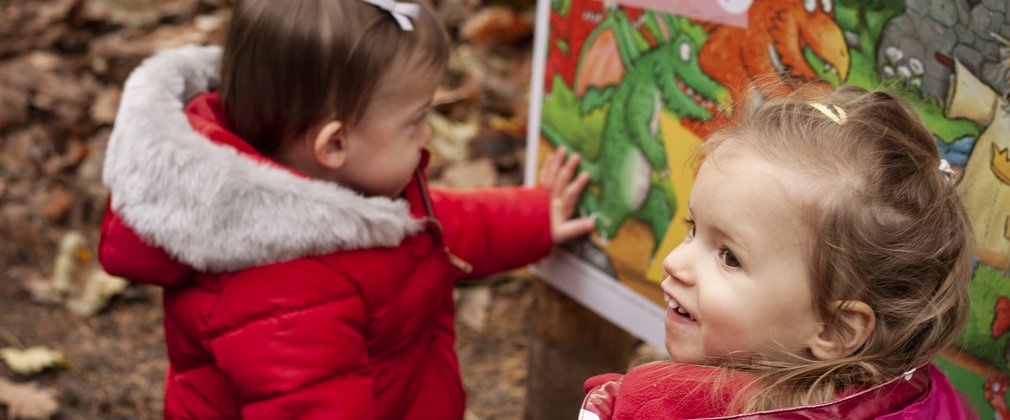 Zog activity trail at Moors Valley
Our Zog trail is ending on 12th September 2019. 
Follow the trail markers through the woods to find familiar characters from the story, collect stars as you learn like Zog did at dragon school, and complete interesting challenges along the way.
Activity packs are now sold out.
Don't forget to share your family snaps from the trail on our Facebook page or on Instagram with #ZogTrail!
Zog © 2010 & TM Julia Donaldson & Axel Scheffler. Licensed by Magic Light Pictures Ltd.
Trail information
Moors Valley Country Park and Forest, Horton Road, Ashley Heath, Nr Ringwood, BH24 2ET
This trail starts at the Gruffalo Picnic area. Activity packs are now sold out.