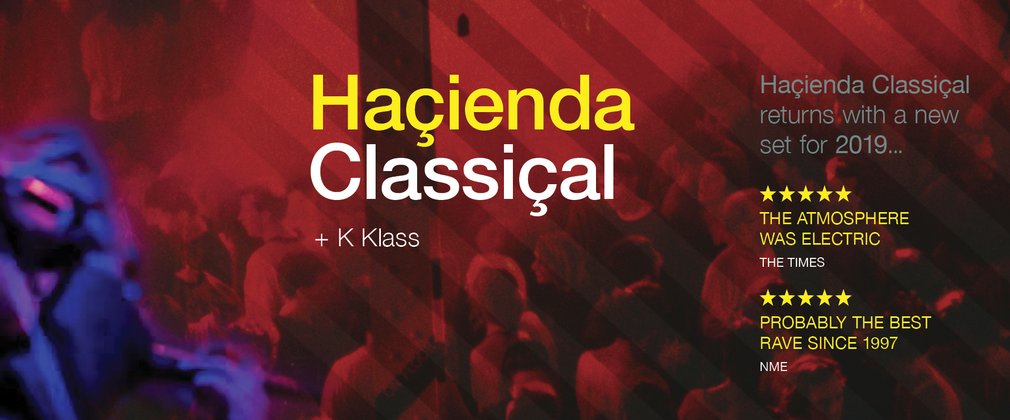 About Haçienda Classiçal
The wildly successful clubbing classical cross-over show Haçienda Classiçal has seen 5-star reviews and landmark shows at Glastonbury, Isle Of Wight Festival and many more. 
The set is played as a continuous live DJ mix where vocalists, choir, orchestra and guests all combine to create a vibrant, exciting performance. Featuring the DJs who shaped the original Haçienda club sound, they perform alongside the Manchester Camerata Orchestra to recreate old school house and club anthems on an epic scale as dance heritage collides with the world of classical music. The performance will be curated by DJ Graeme Park, Executive Producer Peter Hook (New Order/ Joy Division) and Musical Director Tim Crooks.
The soundtrack and performance are updated each year but again it will include orchestral renditions of much-loved classic club records from The Haçienda's heritage, revisiting some of the hits that have proved popular with fans as well as adding new arrangements of seminal tracks to the show. 
We are delighted to announce that Bez from the Happy Mondays will be joining Hacienda Classical on stage as a special guest.  
Support comes from K-Klass, who will take to the stage beforehand. The 5-piece band/DJ combo features founder members Paul Roberts and Russell Morgan alongside original vocalist Bobbi Depasois. The act experienced a string of singles successes and a residence in the club charts with songs including 'Let Me Show You', 'So Right', 'What You're Missing' and the classic 'Rhythm Is A Mystery'.
On sale now.
Tickets £38.50 plus £4.35 booking fee per ticket. No other fees apply
Hacienda Classical K-Klass Forest Live
About Forest Live
Forest Live is a major outdoor live music series held every summer by Forestry England in seven beautiful forests. Over 1.75 million people have attended a forest gig in the last eighteen years. Money raised from ticket sales helps to look after the nation's forests sustainably, for people to enjoy and wildlife to thrive.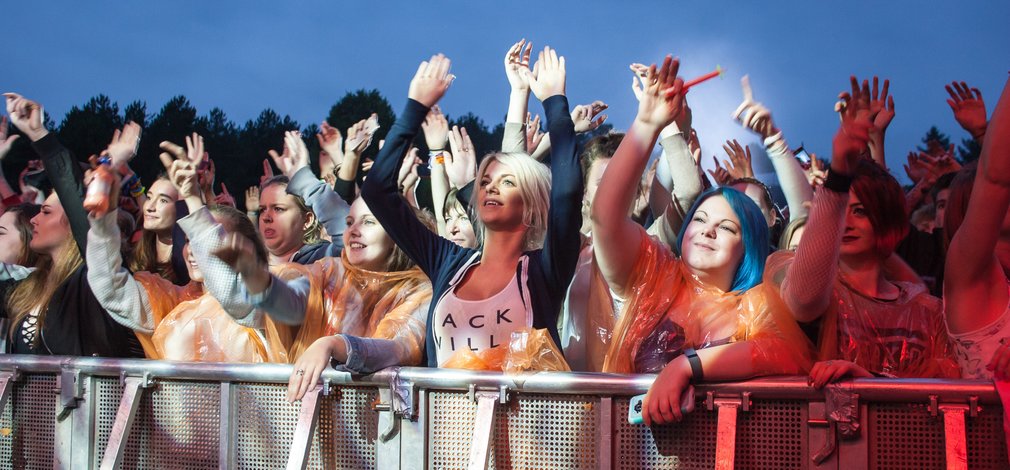 Hear the latest news first
Subscribe to our newsletter for artist announcements and event updates.