What's your forest moment?
Whether it's a high adrenaline mountain bike descent or simply sitting quietly on the forest floor, heading for the trees is the perfect way to take time out. 
"Forests are wonderful, non-judgemental places where you can just enjoy being alive."
Wildlife TV presenter Kate Humble tells her story of finding perspective from the freedom of the forest. 
"Different smells, different plants, different birds, and the terrain and dirt - there's just so much diversity."
World champion mountain biker Tracy Moseley shares why riding in the nation's forests gives her sense of adventure that never grows old.
"At some point, I realised the size of the journey wasn't determining what was interesting, it was the experience between points A and B."
Natural navigator and best selling author Tristan Gooley talks about his discovery of navigating using nature's clues.

Take a moment to check out the full video series on clues found in trees and forests.
"As we reconnect with nature we can free up our creative capacity and align our ambitions with nature's needs."
Woodland photographer Simon Baxter explores how the restorative power of woods and forests led him to a career in photography.
"Throughout my teens, going out to a forest and just being away from the busyness has always given me the space to think"
Mental health campaigner, author and runner Hope Virgo shares her story of recovery and how forests have helped her enjoy moments away from the outside world. 
Your forest moments
We want to hear about how you connect with and experience the forest. This could be aiming for a personal best 10k time, sitting at the foot of a majestic tree, or jumping in puddles with the family.
There's no right or wrong way to enjoy the forest.
Tag your story with #MyForestMoment on Twitter or Instagram to share your forest moments.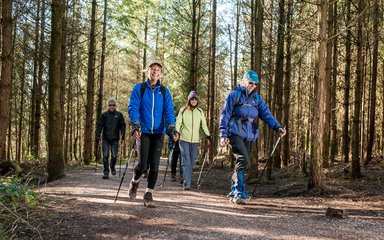 My forest for movement
'Nearing 70, my general health has improved, the pain from my arthritis is much diminished and the simple joy of exercising outdoors in good company is the best medicine ever.' ~ Kate, Delamere Forest
My forest for calm
'I lost my brother in my early twenties which left me suffering with depression. The forest always gave me space to try and sort out the thoughts storming through my head, along with the connection to my brother and the fantastic memories I have from our childhood.' ~ Julian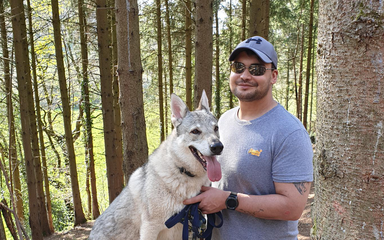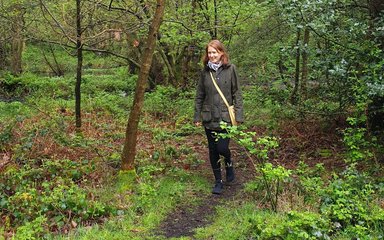 My forest for escape
'If I'm frustrated, I kick crunchy leaves on the path. If I'm overwhelmed, I find calm in the space between trees. If I'm happy, I take time to feel that happiness rather than worry about how long it will last.' ~ Ellen, Sim's Hill