Our forests will remain open for outdoor recreation and exercise. For our coronavirus guidance please follow this link
-
view now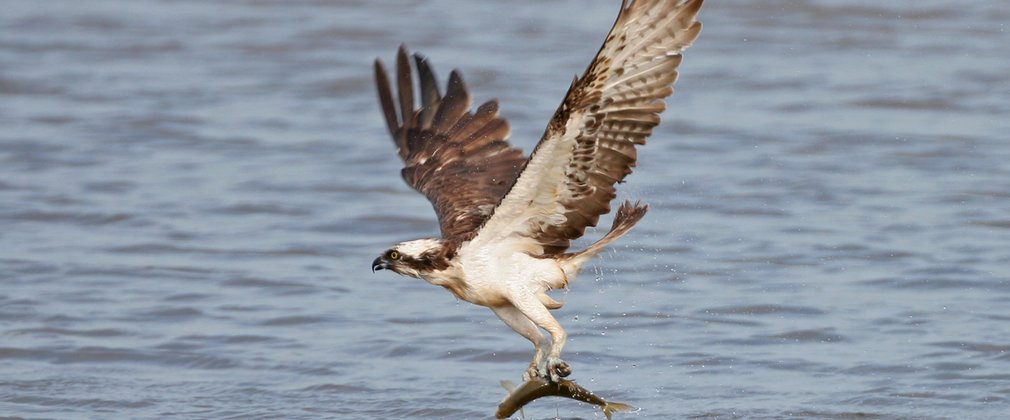 The osprey is a large fish eating bird of prey which have nested in Scotland since 1959 and the bird is increasing its range southwards
In season, you can see the Ospreys on nest cams at Kielder (external) and Whinlatter (external).
The osprey is a large fish eating bird of prey. Osprey have nested in Scotland since 1959 and the bird is increasing its range southwards. In 2001, ospreys nested in two places in England - Bassenthwaite in the Lake District and Rutland Water in Leicestershire - for the first time in 150 years. Since then, they've also been established in Kielder. Osprey build distinctive nests, called eyries, in open trees that are vulnerable to human disturbance.
Name
Osprey (Pandion haliaetusatyrium)
Lifestyle
Osprey Habitat
Osprey territories can be quite small. Main habitats are large bodies of water or estuaries, but small ponds are used if suitable fish are present. Osprey also nest in woodland edges or glades where there is a clearing with a dead tree. The birds will readily take to artificial nests built in a favourable location by conservationists.
Osprey Breeding
Osprey start breeding when they reach 3-5 years. Females lay between 1 - 4(rare) eggs, although 1 egg often does not hatch.
Osprey Development
An average brood size is 2 fledglings. Young osprey become independent at about 5-6 months. Human disturbance and other threats mean that many die before they are old enough to breed. Osprey migrate from Britain in August and September, mainly to West Africa.
Osprey Diet
The main diet is both fresh and salt water fish.
Osprey Threats
Osprey have no natural predator. The main threat is human disturbance of nesting sites, egg collecting and shooting while on migration.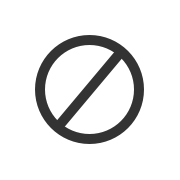 Identification
Adult osprey have a white head with a speckled crown and distinctive black eye-stripe. Upper parts are a darkish brown while the underside is white with buff markings of the upper breast. Juveniles are similar to adults, but have lighter brown upper parts with feathers edged in pale buff colour.
How we manage our woods
Working in partnership with the RSPB and Scottish Raptor study groups, the Forestry Commission is providing hidden nest sites, either artificial eyries or natural nests. 
Vital statistics
- Length: Males 56-59 cm, females 57-62 cm

- Wingspan: Males 1.5 m, females 1.6m

- Weight: Males 1400 g, females 1600 g

- Lifespan: 20-25 years