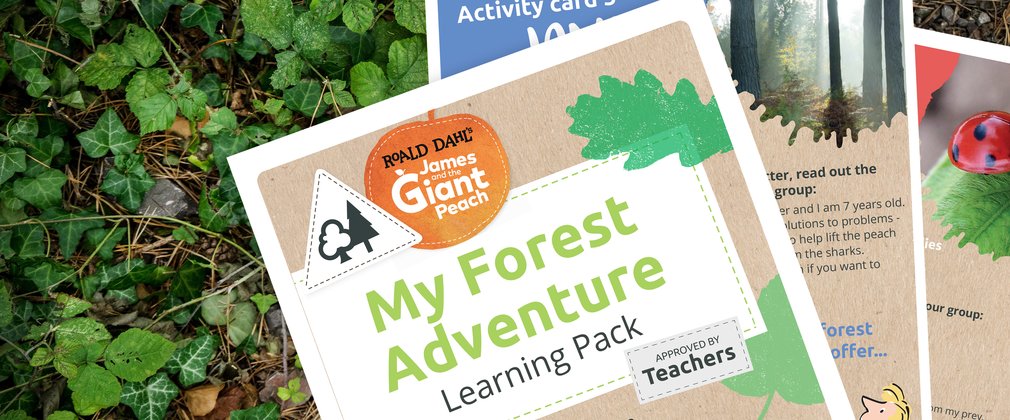 Age:  KS2 (age 7-11)
Activities for: A forest visit
Subjects:  Science, English, Physical education
---
Inspired by the Roald Dahl book, James and the Giant Peach, this activity pack brings the forest alive through the characters of this wonderful book.
It's an adventure with a difference where children, with the roll of a dice, make their own choices through the forest, determining what they discover and learn!
The activity pack includes:
8 activity cards with instructions
Post-visit activity ideas 
What will you learn about?
Animal and plant habitats 
Invertebrates including centipedes and ladybirds
Health and wellbeing in the forest 
Seeds and tree species 
Lots more!