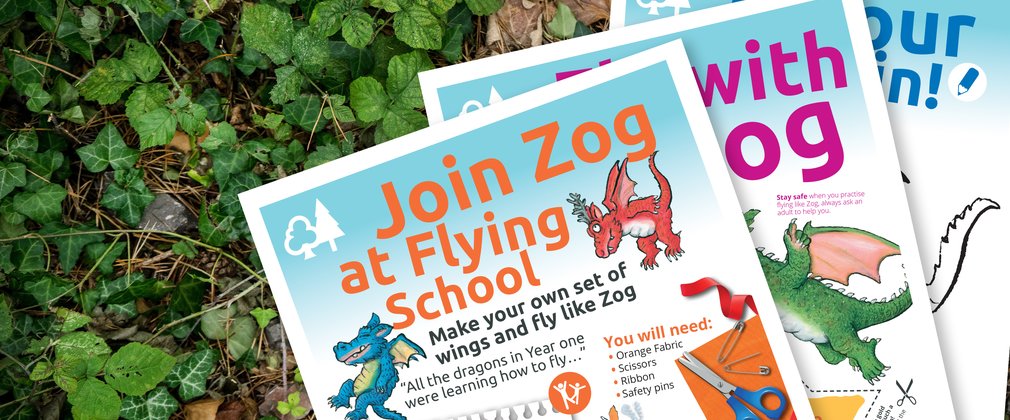 Age: Early years (age 0-5), KS1 (age 5-7)
Activities for: The classroom, at home
Subject: Art and design
---
Bring this popular book to life and create your own Madam Dragon's school with some of our favourite craft activities and quizzes. Challenge your class to complete all the activities and collect their four gold stars just like Zog the dragon. 
This pack includes:
Year 1: How to make a set of dragon wings - get your class active and see how far and high they can fly
Year 2: Learn to roar and identifying some forest sounds 
Year 3: Breathe fire like Zog and complete some natural artwork
Year 4: Play a game of capture a princess and complete a fun word search
Zog © 2010 & TM Julia Donaldson & Axel Scheffler. Licensed by Magic Light Pictures Ltd.