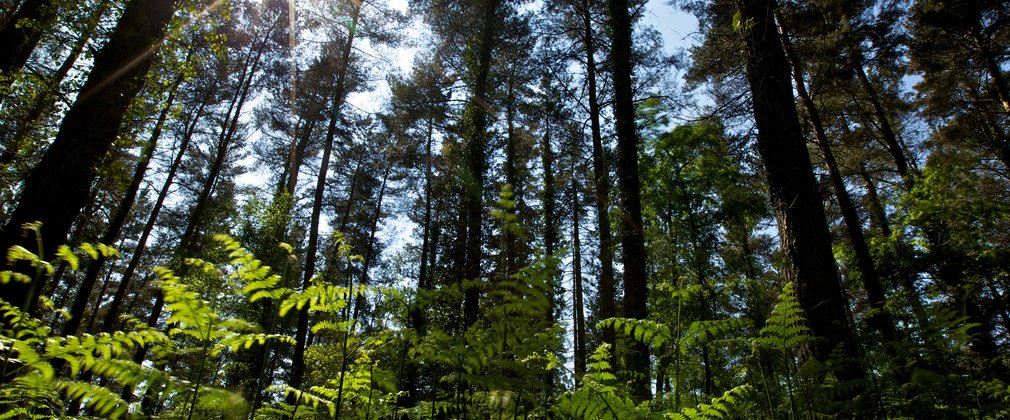 Tree Top Walkway update
The Tree Top Walkway is currently closed as it isn't structurally safe.
Since its opening in 2005, the Tree Top Walkway has helped visitors get closer to nature and see Salcey's leafy forest canopy from a completely different perspective. It is treasured by visitors and staff alike, and we recognise that it has become an important feature of the local area. However, as a partly- wooden structure it always had a finite lifespan and an investigation a few years ago highlighted major structural failings meaning that significant repair work is needed to make the Tree Top Walkway safe.
With this in mind, we have been working hard with our civil engineers and industry experts to identify how this can be extended. The result of these efforts is a plan to restore the Tree Top Walkway by reconstructing the lower section following recommendations made by the engineers which will help provide a minimum of an additional 15 years to the structure. It involves a significant amount of work and cost and will need detailed designs produced as well as planning permission.
Whilst our forest has been busier than ever during the pandemic, welcoming record numbers of visitors looking to benefit from time spent outside in nature, our team have also been busy behind the scenes. This has involved:
working with our contractors on getting detailed designs and costs finalised. This will mean we can establish the full scope of the works required to make the Tree Top Walkway safe to reopen, and with enough of an additional lifespan that it should remain safe for us to keep it open for at least another 15 years.

carrying out ecological surveys, including a Phase 1 Habitat Assessment Survey. This has highlighted that the area around the Tree Top Walkway is suitable for Great Crested Newt habitats, and therefore the appropriate protection and mitigation work will need to be factored into this repair project.

working with planning consultants to make sure the appropriate planning consents can be applied for.

establishing what access will be required by machinery to the site in order to carry out the necessary repairs, to make sure that the planned forest operations can also address these access requirements. Salcey Forest is a working woodland which means there are various harvesting operations planned over the months and years to come to supply timber to UK industry. In fact, there are tree thinning operations due to take place in early 2022 in the area of the forest near the Tree Top Walkway. This means we can make sure these access points can be created at the same time as these planned operations so that we can keep costs and disruption to a minimum.
As well as doing all this ground work to make sure we are lined up for the repair work, this information is being used to apply for the funding needed from the central Forestry England capital expenditure budget to undertake the work. We hope to have confirmation that our funding application has been successful in late Spring 2022.
So, although it might feel like things are moving slowly, we are now confident that we are moving closer to receiving the funding for the works, and therefore we are making all the preparations necessary in order to be able to move quickly once it is confirmed.