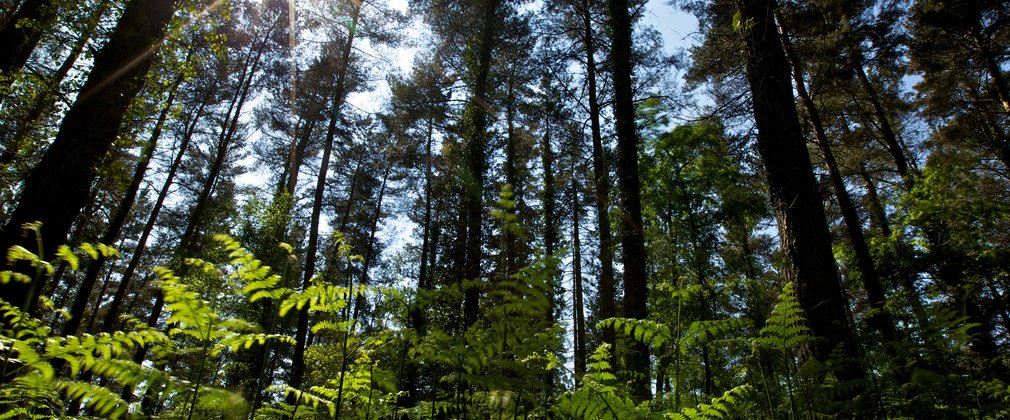 Tree Top Walkway update
Unfortunately, the Tree Top Walkway remains closed as it isn't structurally safe. An investigation highlighted major structural failings meaning that significant repair work is needed to make the Tree Top Walkway safe.
Since its opening in 2005, the Tree Top Walkway has helped visitors get closer to nature and see Salcey's leafy forest canopy from a completely different perspective. It is treasured by visitors and staff alike, and we recognise that it has become an important feature of the local area. However, as a wooden structure it always had a finite lifespan.
With this in mind, we have been working hard with our civil engineers and industry experts to identify how this can be extended. The result of these efforts is a plan to restore the Tree Top Walkway by reconstructing the lower section following recommendations made by the engineers which will help provide an additional 10-15 years to the structure. It involves a significant amount of work and cost and will need detailed designs produced as well as planning permission.
Due to the Covid-19 crisis and the impact this had on the various funding streams available to us and the project as a whole, progress on securing the budget needed for this ambitious task was paused. This allowed us to focus on looking after the record numbers of visitors we received to Salcey Forest over the course of the pandemic, with many thousands of people finding respite from the lockdown stresses in the peaceful and beautiful ancient woodlands. However, both the local team at Salcey Forest as well as the broader Forestry England organisation recognise the significance of the structure for the site and for the wider community and remain committed to investigating and securing funding options. The project remains a priority for us all so we have commissioned the detailed designs and planning work necessary to move forward, and are currently in the advanced stages of discussions to hopefully secure funding to start the construction work. 
In the meantime, the walkway is closed and out of bounds as it is unsafe. However Salcey Forest remains a stunning woodland to visit, with many miles of trails for walking, cycling and horse riding amongst the ancient wood banks and trees, as well as a fantastic adventure play area and a beautiful café. It is a great place to visit whether you are looking to raise your heart rate and get active, or take it easy and get back in touch with nature, and many thousands of visitors continue to enjoy the forest every month.
Updated May 2021.