Our forests will remain open for outdoor recreation and exercise. For our coronavirus guidance please follow this link
-
view now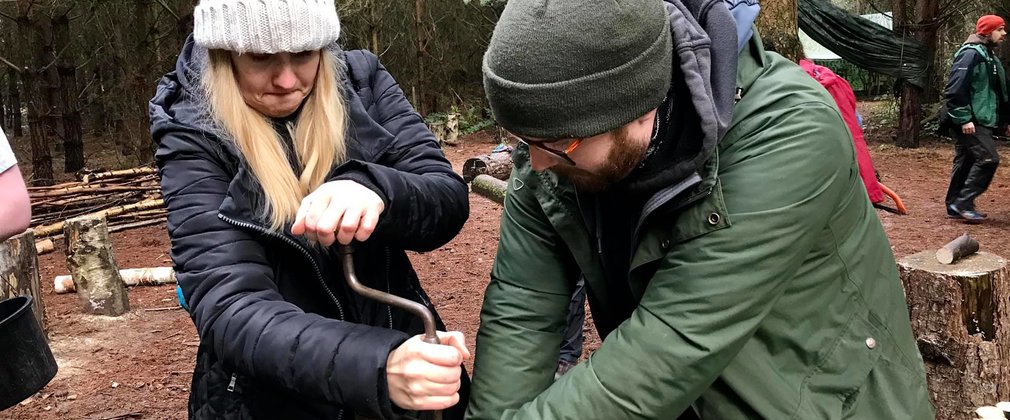 Traditional green woodworking
We believe there is nothing quite as satisfying as whittling your own spoon.
We offer green woodworking courses in a relaxed setting at our secluded bushcraft camp in the heart of Sherwood Pines.
Learn about the properties of wood and work with the grain to create a beautiful piece to take home. Whittle your own spoon, butter knife, spatula or coat rack. You may even have your own project in mind and we can help you complete that.
You will learn how to use a range of traditional green woodworking tools, such as a draw knife, shave horse and hand brace drill.
We'll cover safe knife skills and there will be plenty of time to practice and ask questions throughout the day.
The day will include hot brews and cake.
Courses cost £50 per person for a minimum group size of six.