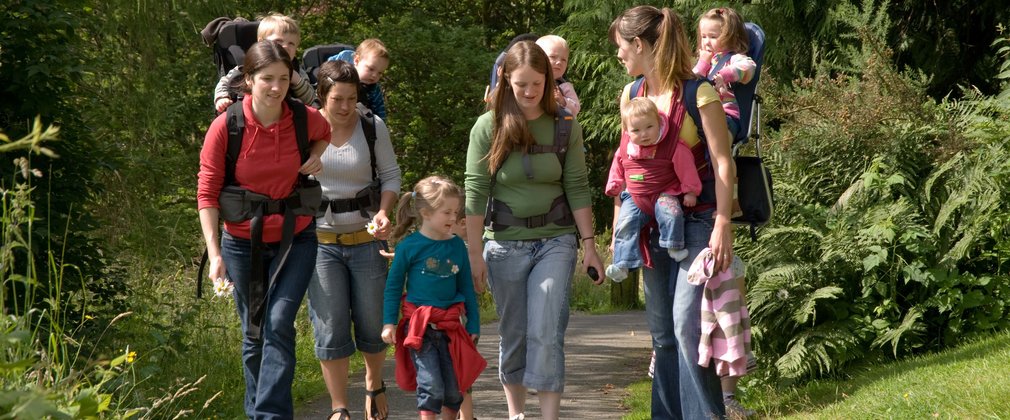 Walking at Shining Cliff Wood
Follow the white trail to discover the Betty Kenny Tree.
During the late 1700's, Betty Kenny lived in a large Yew tree said to be 2000 years old and the remains are still visible in the woods today. The house was formed within the tree and local legend has it that a bough of the tree was hollowed out to act as a cradle for her children. It is also thought that this was the origin of the nursery rhyme 'rock a bye baby'.
Trail information
Shining Cliff Wood, Shining Cliff Woods, Belper, DE56 2SR
Follow the white waymarkers.