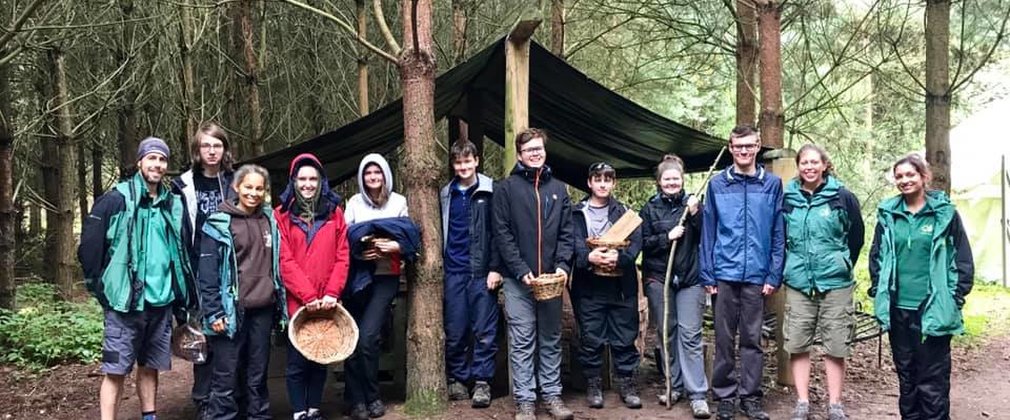 Join us at our bushcraft camp in the heart of Sherwood Pines to complete the residential section of your Gold Duke of Edinburgh's Award
Our five day, four night bushcraft residential takes place at our secluded camp in a quiet corner of Sherwood Pines.
Spend the nights sleeping in shelters that you have built yourself and spend the days cooking your food over the campfire and learning new bushcraft skills. Master fire lighting techniques, learn safe tool use, traditional woodworking and basketry and have a go at some forest crafts. From beginners wishing to learn the basics to those looking to master advanced skills, we'll make sure there's something for everyone.
By the time your adventure has ended you will have made some charcloth, a leather tinder pouch, a wooden mallet, coat hook and spatula, a willow basket, some cordage, some natural paints and inks and some artist's charcoal. 
We are an Approved Activity Provider for the Residential section of your Gold DofE Award and our instructors are qualified DofE Award Assessors.
Saturday 02 July – Wednesday 06 July
£415