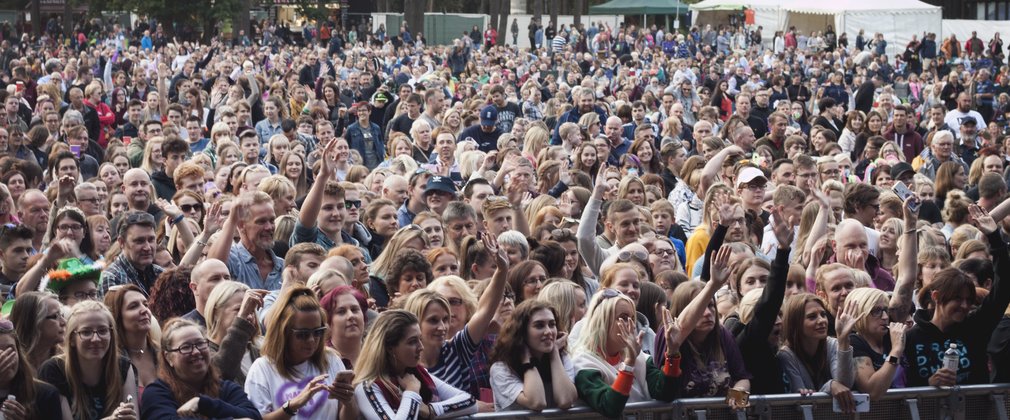 Concert timings
Concert car parks open at 4pm. The arena opens at 6pm, with live music starting at about 7.30pm and finishing about 10.30pm. These times are approximate; the latest updates on running times will be posted here approximately 2 weeks before the concert. Please leave quietly at the end of the concert in consideration for local residents.
Site opening times
Access to Delamere Forest is available from 8am daily, parking charges apply. If you plan to arrive earlier in the day there is limited parking available in Whitefield Car Park. You will need to move your car to the concert car parking area after 4pm. Concert parking is available from 4pm and is included in the ticket price.
Seating
This is an outdoor venue. Seating is not provided or reserved. You are welcome to bring folding picnic chairs or rugs. If a standing area has been designated directly in front of the stage, seating brought into the venue will not be allowed in this area.
Food & drink
A full licensed bar and a variety of hot food outlets are available. Please note bar and food outlets do not accept card payments.
You are welcome to bring picnics, but please check the terms and conditions carefully as some items are not permitted in the arena.
What to wear
We advise that you wear suitable clothing and footwear for an outdoor event. Unfortunately, we cannot permit umbrellas to be taken into the arena.
Cash points
The nearest cash point is in Sandiway, 15 minutes drive away.
Telephones
Mobile phone networks have coverage at this venue.