Whether it's an adrenaline-fuelled mountain bike descent or simply sitting quietly on the forest floor, heading for the trees is the perfect way to improve your wellbeing. 
Science backs this up too. Research shows that spending time in forests can improve our health and wellbeing.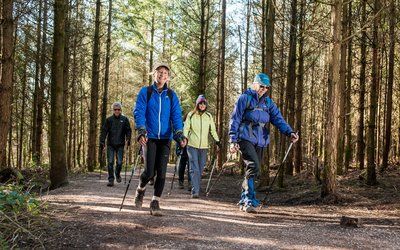 Forests improve your physical wellbeing - Kate's Story
Evidence suggests that exposure to forests has a positive effect on physical health, mental wellbeing and life satisfaction. Kate shares her experience with staying physically active in the forest, and how it has helped her.
"Nearing 70, my general health has improved, the pain from my arthritis is much diminished and the simple joy of exercising outdoors in good company is the best medicine ever." ~ Kate, Delamere Forest
Forests help to tackle stress - Julian's Story
Nature, in whatever form, has a measurable effect on people's wellbeing, although the degree of benefit is greatest for the most stressed individuals. Julian shares his encouraging story of how bonding with his dog in the forest gave him solace after suffering a personal tragedy.
"I lost my brother in my early twenties which left me suffering with depression. The forest always gave me space." ~ Julian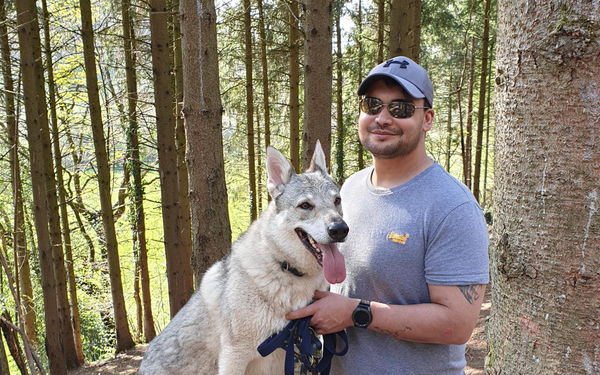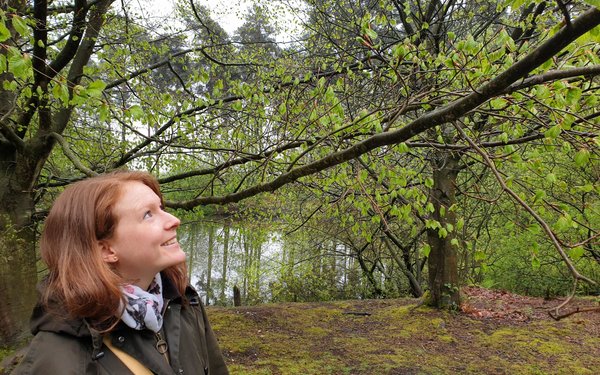 Forests help reduce the stress of urban environments - Ellen's story
Access to any kind of greenspace in the urban work environment has been shown to reduce stress. Ellen tells her story of escaping to the woods behind her office for a sense of calm.
"If I'm overwhelmed, I find calm in the space between trees. If I'm happy, I take time to feel that happiness." ~ Ellen, Sims Hill