FreedOm in the Forest Ecstatic Dance at Wendover Woods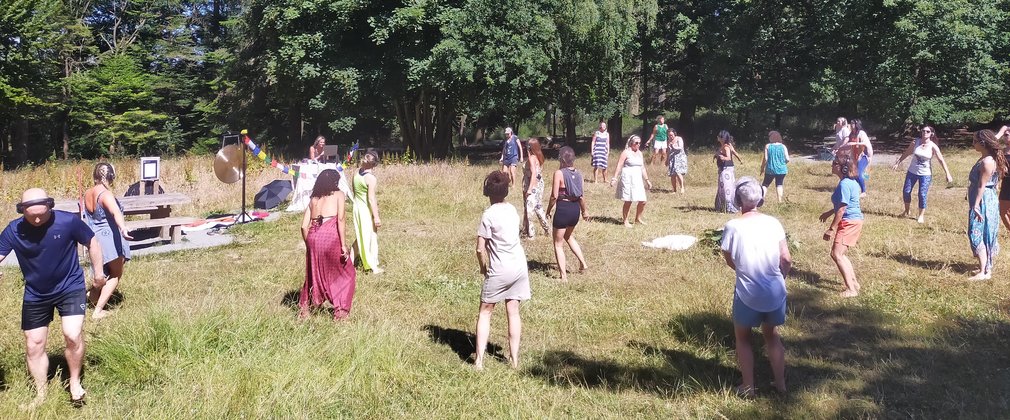 Discover Ecstatic Dance at Wendover
Ecstatic Dance and Cacao Ceremony is held in the ancient forest of Wendover Woods.
Come and join us as we dance wild, barefoot and free at one of Forestry England's most beautiful sites. Our inclusive sessions start with a heart opening cacao ceremony, where we make intentions for the dance.
The first part of the dance is guided by an experienced Ecstatic Dance facilitator to help let go of any inhibitions, earthing our energy and bringing us back to centre. This allows us to feel free to dance in whatever way our body wants to. High quality headsets are also used for an immersive experience.
Luisa Bradshaw-White (aka DJ LuluOm) creates a wave of music that starts slow and hypnotic and builds to a fast moving, free flowing, ecstatic peak, where everyone is bursting with euphoric bliss!
Ecstatic Dance is currently taking the world by storm.
If you miss the clubbing days and want a safe, sober space to dance...
If you want a spiritual practise that is more energetic than yoga…
Or if you just want to come to the best aerobics class ever…
Come find us! Everyone is welcome! This is a space to celebrate YOU.
Upcoming dates
Here are the upcoming dates for FreedOm in the Forest Ecstatic Dance at Wendover Woods:
Sunday 26 March

Sunday

23rd April

Sunday

21st May  
Sunday 18th June
Sunday 9th July

Sunday

6th August

Sunday

3rd September

Sunday

1st October
For more information contact Luisa on info@luluom.com  
Activity information
Wendover Woods, Upper Icknield Way, Aston Clinton, Aylesbury, HP22 5NQ
£26.71 (inc. £2.71 Eventbrite fee)
Is this activity for you?
This activity is open to everyone