Autumn family trail at Westonbirt Arboretum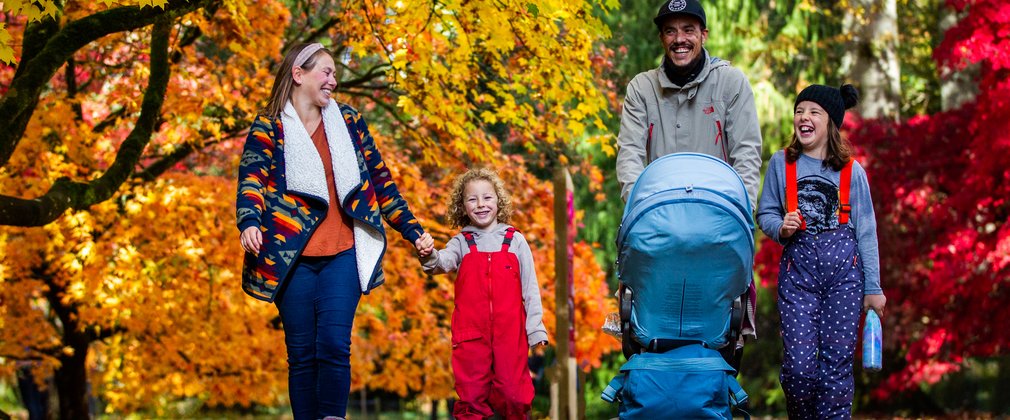 Autumn Family Trail - The Ballad of Birtha
Trail starts mid September and ends Thu 30 Nov
Birtha is the woodland spirit of autumn, and she's feeling a bit under the weather.
To help Birtha get back to her colourful self, follow the trail to find her woodland friends, all of whom will have something to help her!
Along the way find Pippin the cone, Flitwing the seed, Folia the leaf and Lichley the lichen. Barry the earthworm is your guide along the trail, offering fun facts, activities and funny quips!
Trail created by children's illustrator and author Duncan Beedie.
This trail is aimed at families with children aged 3-9, but can be enjoyed by all.
Westonbirt, The National Arboretum, Tetbury, GL8 8QS
Trail in Old Arboretum - free after admission