The nation's forests are open, but please read our coronavirus guidance before you visit
-
read our guidance.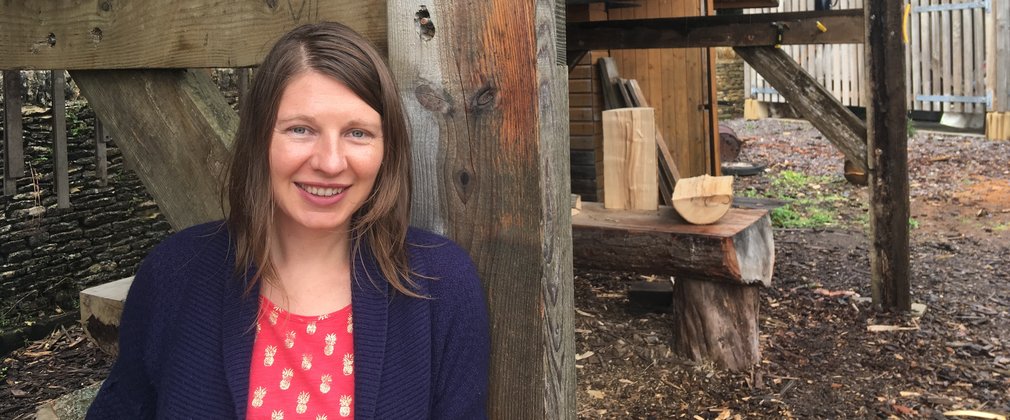 Artist in Residence, Deb Hoy
Since volunteering as a tree planter on Hackney Marshes in 2004, trees have been an integral part of Deb Hoy's artistic practice. Whether walking amongst them, drawing them, or working their wood; her previous work in the USA and UK, including responding to root systems of the giant sequoia, or ceramic sculptures of sweetgum seeds, show how inspirational they are to her. Westonbirt therefore was a perfect fit!
 As an experienced arts educator, Deb facilitated workshops throughout summer 2020 for the emerging artists on the Art Bridge Emergents project, enabling exploration the tree collection at Westonbirt. She encouraged observing the trees through new perspectives and created an environment to learn new artistic techniques together; such as the macramé trees which play an important part in the final site-specific installation, nestled within Silk Wood.
The initial idea for the installation, Lungs of the Earth, was timely. With the climate change emergency and its effects on trees globally, and as Westonbirt sees big changes to our woodlands due to Chalara ash dieback, it made the concept of highlighting human's critical connection to trees even more poignant.