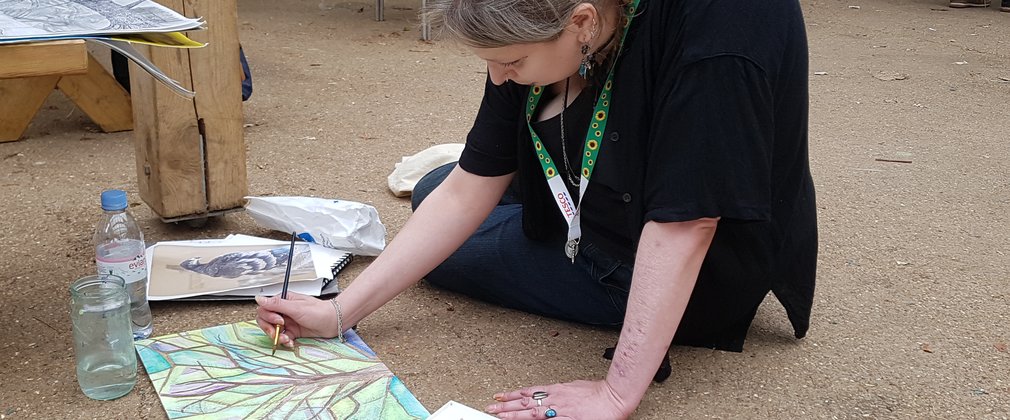 Artist in Residence
They say that art is but an imitation of nature, and trees have certainly been the inspiration for artists of every genre, from Monet to Shakespeare to Joni Mitchell! As the National Arboretum a large part of our role is to help people to engage with this amazing landscape in a variety of ways.
In March 2020, Art Shape, a Gloucestershire charity whose work encourages social inclusion within the arts, received the exciting news that they received Arts Council England funding for a new project: Art Bridge Emergents. The project offers emerging artists who face disabling barriers opportunities for professional development, mentoring, networking and exhibition experience.
As part of this project, Westonbirt Arboretum will host an Artist in Residence, Deb Hoy. With extensive experience in creating public art installations, socially engaged arts and arts education, Deb will work alongside the Art Bridge Emergents artists to use our wonderful tree collection as inspiration for a site specific piece at Westonbirt, aimed at deepening people's connection to trees. The concept will focus on 'trees as the lungs of the earth'.
You'll be able to come and see the work for yourselves at a special exhibition at Westonbirt on 4 – 9 November 2020.