Autumn Scrapcrafting with Peace&Craft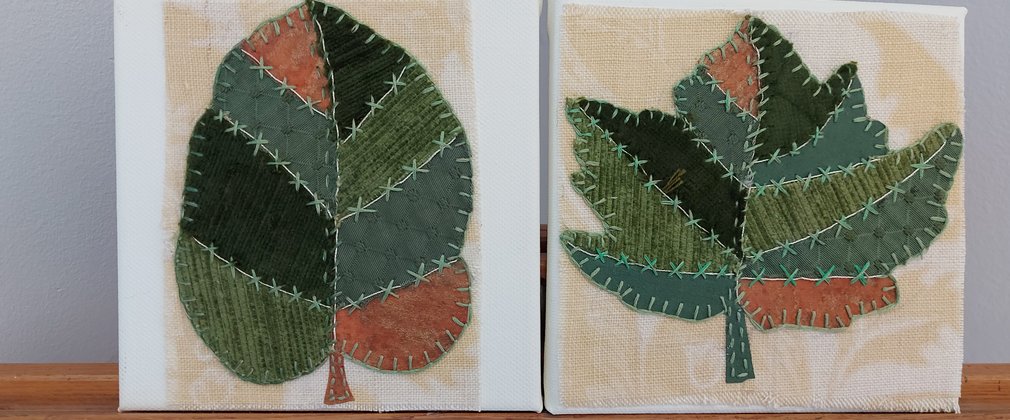 Enjoy a peaceful morning with a small group of fellow stitcher crafters and learn to look at your textile scraps differently in these low-pressure scrapcrafting sessions. You'll enjoy an inspirational collection of remnant materials from Anna's 'scraps buffet' - textiles, papers, haberdashery, fibres, wire, lace... reclaimed, vintage, luxe, surprising... always beautiful and always interesting.
Follow your host Anna's demonstrations and simple steered tutorials to make a unique, handstitched textile leaf themed artwork in your chosen colours.
Craft or sewing experience is not essential but very welcome. Whether you've never put thread to needle, or are a skilled crafter already, this is a no-rules creativity that focuses as much on the process and experience as the results.
What to bring: includes all materials, guidance & tuition, complimentary day entry to the arboretum, tea/coffee & cake. Own pre-prepared light snacks, water bottles and/or other drinks are welcome.
Participants often bring their own small sewing kit and fabric scissors/thread scissors. Alternatively, shared tools will be available to use on the day.
Essential information
Westonbirt, The National Arboretum, Tetbury, GL8 8QS
How much? £40
Where to meet? Learning Centre
Do I need to book? Yes
Dogs allowed? No
What to wear? Please wear suitable clothing for craft activity