Our forests will remain open for outdoor recreation and exercise. For our coronavirus guidance please follow this link
-
view now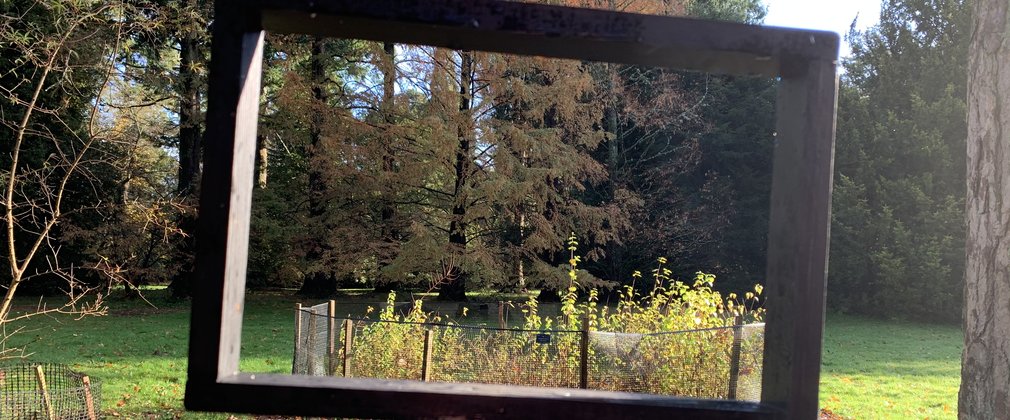 Autumn pop ups - Every picture tells a story
Autumn is a feast for the senses: fiery colour, crisp morning air, the sound of rain dropping softly on the tree canopy. But this picture perfect moment isn't all it may seem...
There are around 60,000 tree species on earth, and roughly 22% of these are considered threatened, some of which you can see on your visit today. This is largely down to human activity. But we can work together to turn the tide.
Take a look through the frame pops up around the arboretum to take a closer look at some spectacular specimens, some of which are threatened.
Westonbirt's role
Under strict regulations, we source seed from the wild to help us understand how they live in their native habitat. Growing them on at the arboretum provides a living resource for researchers and supports conservation. Seed is also shared with seed banks.
How can you help?
You've already helped! The money from your visit / membership goes towards caring for the trees here.
Don't bring seed back from abroad! A pest or disease could be lurking inside...
Clean your boots, dogs and wheels. Some tree diseases live in soil; let's not give them a free ride!
Only buy wood products that come from sustainably managed sources
Spread the word! 
We love seeing your wonderful autumn photos, but why not tell the tree's story too...
#westonbirtarb
#everypicture
Westonbirt, The National Arboretum, Tetbury, GL8 8QS
Every picture tells a story frames can be found in the Old Arboretum and Silk Wood
Pop ups are along hard surfaced paths and are suitable for families with prams, wheel chairs, mobility scooters and buggies.