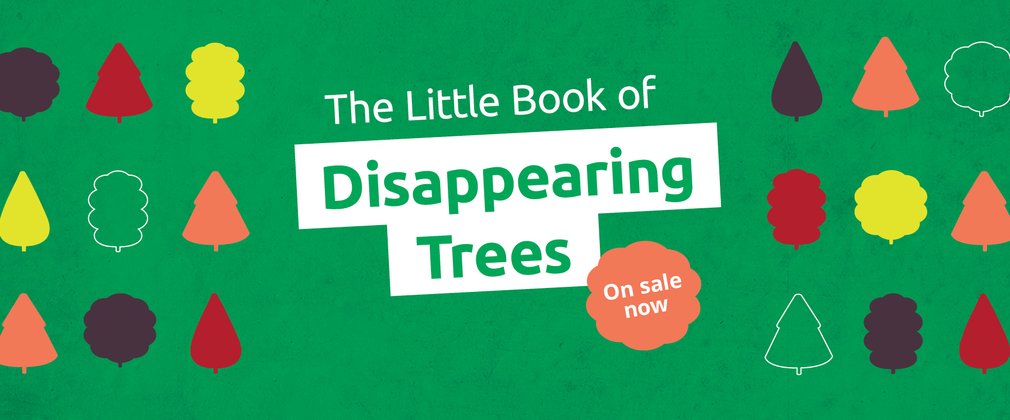 The Little Book of Disappearing Trees
Did you know that as many as one in three of the world's tree species are thought to be threatened with extinction?
Within the arboretum we currently care for over 100 threatened tree species and the latest edition of 'The Little Book of Disappearing Trees' introduces some of the endangered trees we look after.
The collection of 15,000 specimen trees at Westonbirt Arboretum is of national and international significance. Contained within the collection are over 100 species that are classified as endangered and in need of conservation. More than 17,500 of the world's 60,000 tree species are threatened with extinction in the wild due to extreme weather, habitat loss and timber exploitation, as well as the global spread of pests and disease.
But all is not lost! The Little Book of Disappearing Trees is a beautifully designed, photo-illustrated and easy-to-read book that also explains Westonbirt Arboretum's active role in tree conservation and the partnership work that is being carried out both nationally and internationally to understand, research and care for endangered tree species.
You will be supporting the tree conservation work being carried out at Westonbirt Arboretum by purchasing a copy of 'The Little Book of Disappearing Trees', available now from the Westonbirt Shop for £4.95.
Remember if you're a Friends of Westonbirt Arboretum member you get 10% off when purchasing directly from the Westonbirt shop! Find out more about membership benefits.
The Little Book of Disappearing Trees is available to purchase online and posted directly to you for £7.99.
Westonbirt, The National Arboretum, Tetbury, GL8 8QS
Available from the Westonbirt Shop for £4.95 or online for £7.99 including postage