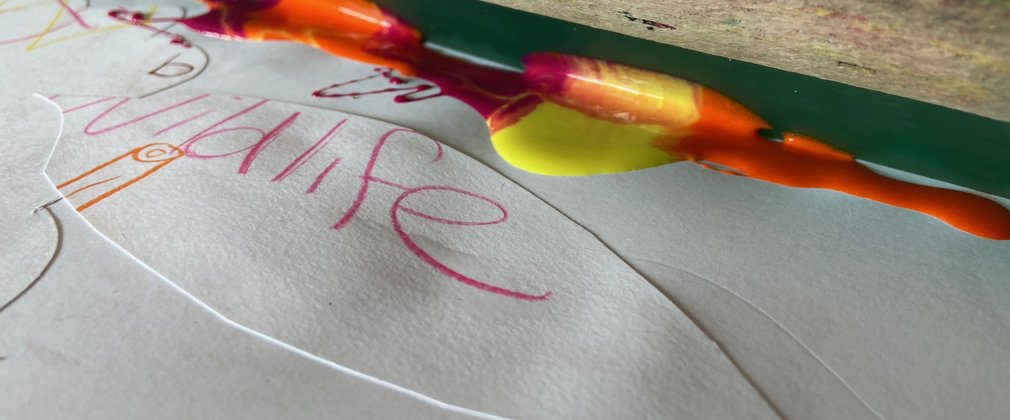 'Thinking differently about diversity' is an audiovisual exhibition of artwork by people whose minds work 'differently,' exploring the role and value of diversity in nature and in society.
Created as part of a Gloucestershire-wide community engagement project co-produced by Forestry England and Artspace Cinderford, the exhibition will take place in the Great Oak Hall and will be open to all visitors to the arboretum throughout the first week of May 2023.
The exhibition features a digital projection of artwork created during a series of artist-led workshops, in which neurodivergent people from across Gloucestershire were invited to express themselves creatively by reflecting on the natural diversity of trees and forests.
Visitors are encouraged to enjoy the artwork and the accompanying audiovisual exhibits, which have been co-created with neurodivergent people and those who support them to inspire curiosity about how diversity is expressed and perceived in nature and in society.
The artwork and accompanying exhibits will also be accessible in a digital gallery and a printed anthology – full details of these will be made available following the main exhibition.
Entry to the exhibition is free with day admission to Westonbirt, and visitors are welcome to drop in between 01 May and 10 May 2023 to enjoy the artwork and discover more about neurodiversity.
Essential information
Westonbirt, The National Arboretum, Tetbury, GL8 8QS
How much? Free after admission
Where to meet? Great Oak Hall
Do I need to book? No
Dogs allowed? No