Autumn family trail leaflet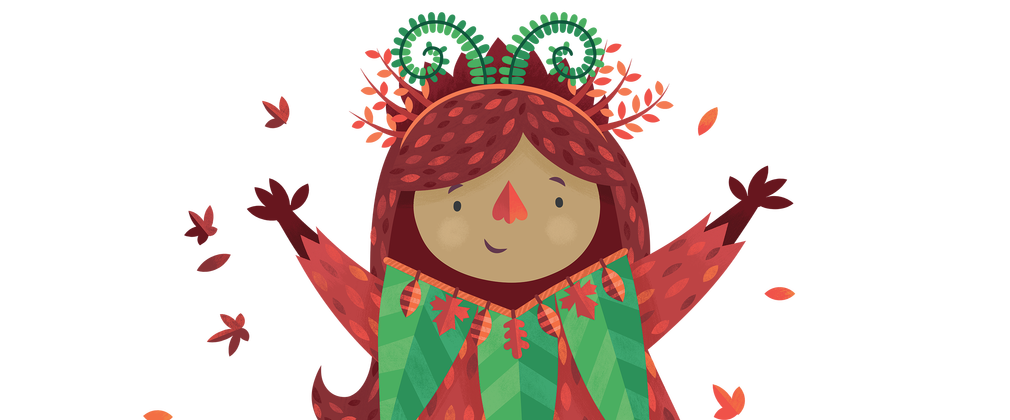 The Ballad of Birtha
Can you help Birtha? Barry the earthworm introduces the trail.
Hi there! I'm Barry the earthworm. Welcome to the Westonbirt Arboretum Autumn Trail! Autumn is a beautiful time to visit and that is all thanks to Birtha – she's the spirit of Autumn and she gives the trees here their brilliant colours. The problem is, she's done such a good job that she's used up all her powers and now she needs our help.
Dotted along the trail are Birtha's forest friends (or 'sprites'). Together they help make the woodland habitat as healthy as possible. If we can find them and reunite them with Birtha, she should be feeling back to her old self in no time.
The leaflet also provides information on the facilities at Westonbirt:
Toilets, including baby changing facilities and a Changing Places toilet are available at the Welcome Building and next to the Great Oak Hall. Our Exploratree play area, designed for young children, is situated next to the outdoor café.
For alternative formats of this map, please get in touch with fe.england@forestryengland.uk or call 0300 067 4000. For information on Westonbirt click here.
Essential Information
How much? Free after admission
Where to meet? Trail in Old Arboretum
Do I need to book? No
Dogs allowed? No
What to wear? Please wear comfortable clothing and suitable shoes for walking.