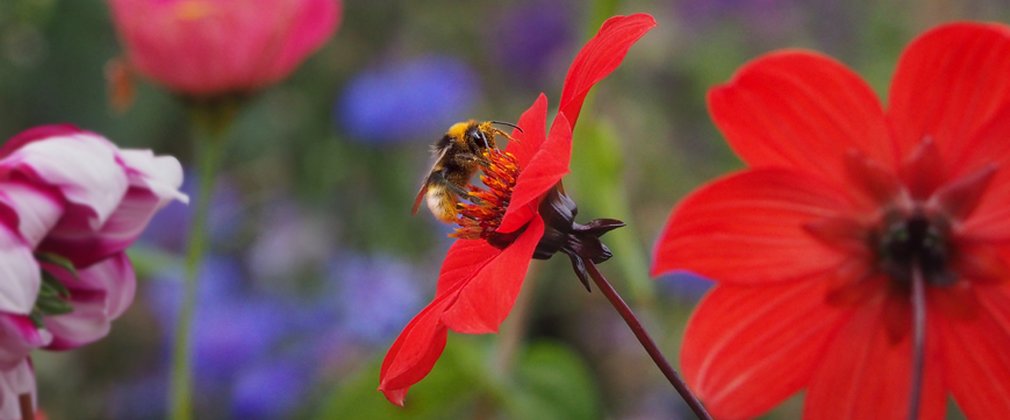 Bees bring a garden to life, and at a time when pollinators of all kinds are under threat, our gardens are a vital sanctuary for bees. There are over 270 species of wild bee in the UK, some common and some highly endangered, and this fascinating experience will show you how to identify those that might visit your garden and how to plant the right kinds of flowers, trees and even vegetables to attract and sustain them. We will also look at how you can create habitat areas and bee hotels that will allow bees to nest and thrive in your garden. Whether you own rolling acres, a modest back garden or just a few tubs, this experience will help you to create a beautiful garden and a paradise for pollinators.
Though not a beekeeping course, there will be an opportunity to look inside one of the hives at Westonbirt and closely observe the bees as they make their honey and wax.
Richard Rickitt, is an experienced beekeeper and beekeeping tutor. He is co-editor of BeeCraft, the UKs beekeeping magazine and author of the forthcoming book Beekeeping for Gardeners (Bloomsbury). Richard will be happy to offer further advice after the day should you wish to set up your own hive.
Essential Information
Westonbirt, The National Arboretum, Tetbury, GL8 8QS
How much? £80 per person £120 for couples/parent with child
Where to meet? Learning Centre
Do I need to book? Yes
Dogs allowed? No
What to wear? If you wish to see inside a beehive you will need to wear trousers and bring your wellies.