Beginners Digital Photography Course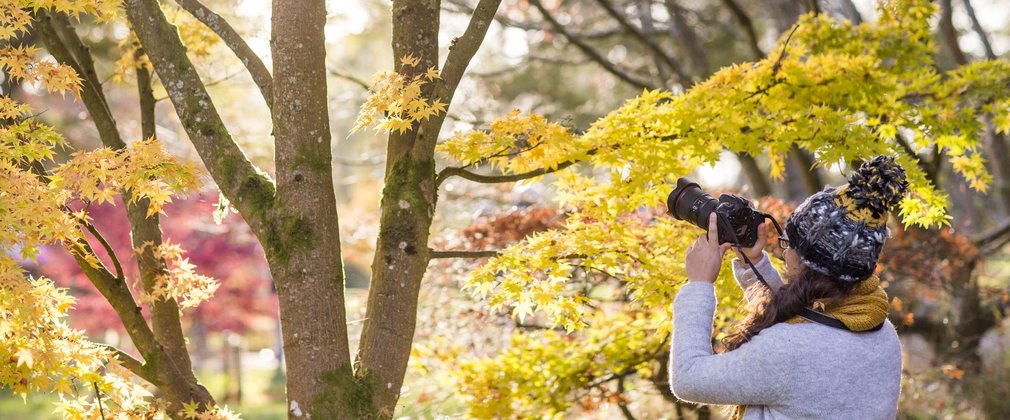 This is a day workshop spent at this fabulous location developing your skills both in camera technique and understanding of digital technology.
Aimed primarily at the beginner or those who have a digital camera but lack the confidence/knowledge to move away from the Auto Mode setting. We will take you through the various settings, consider how and when best to use them, look for at ways of improving our opportunities for capturing better images and generally improving your skills and understanding.
Time will be spent out on location - for the more advanced photographer you will be encouraged to use your imagination and creative skills out on your own in the arboretum, for those requiring some input to their images, we will spend time together on location looking at ways to improve your composition and creative abilities. It is intended for this course to be both a learning experience and an enjoyable day in this great location.
Following the shoot on location we will return to look at images, assess them and discuss ways of improving. We will also consider ways of managing those images on your computers and image manipulation.
Numbers will restricted to a maximum of 10 per course
All attendees on this course will be given a complimentary copy of Graham's book (rrp. £24.99)
Essential Information
Westonbirt, The National Arboretum, Tetbury, GL8 8QS
How much? £65
Where to meet? Westonbirt Arboretum
Do I need to book? Yes
Dogs allowed? No
What to wear? Suitable outdoor clothing is recommended.

To book please email or call Graham: