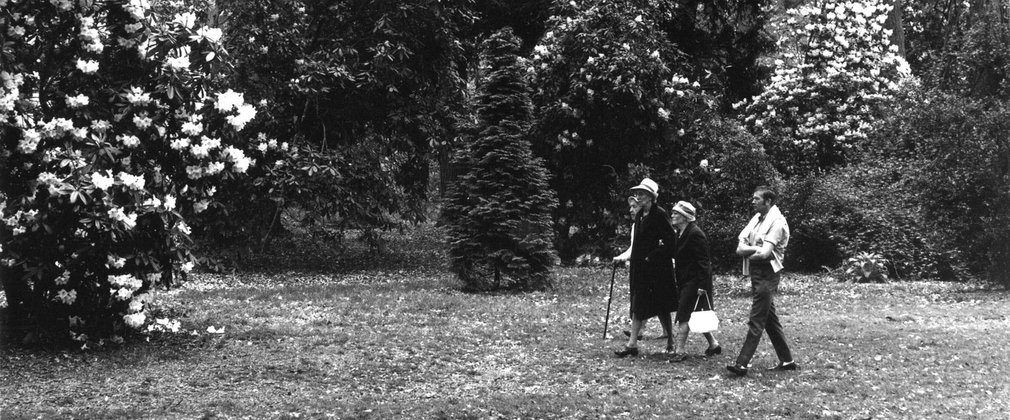 Photosynthesis - Memories Project
Does Westonbirt hold a special place in your heart? As part of the Forestry Commission's Centenary, we need your help to celebrate the Arboretum's human story, by charting its social history. Please join Westonbirt's story by sending in photos that conjure fond memories of you, your friends and family at the Arboretum.
A selection of these photos, and the related story, will be chosen for display on our summer seasonal trail, and they will all form part of a wonderful digital legacy online.
The Photo categories are:
• Snapshots through time: photos of you and your family at the Arboretum through the decades.
• A special occasion: photos of those golden moments.
• Westonbirt before digital: early images of time at the Arboretum.
All entries will be entered into a prize draw! Three winners will receive:
• 1 x adult Friends of Westonbirt Arboretum membership for a year.
• A family ticket (2 x adults and 2 x children) to Enchanted Christmas 2019.
 
Deadline for photo submissions is 31 March 2019. 
Please read our terms and conditions before entering.
Submit photos
Send any photos (the higher the resolution, the better!) and their accompanying stories to photos.westonbirt@forestryengland.uk, or call 0300 067 4784 to arrange a visit to scan a non-digital photo and tell us your story.
Please make sure you include:

• Name (for crediting)
• Photo category
• Year the photo was taken
• Accompanying story
• If you can pinpoint the location at Westonbirt, then even better!

Deadline for photo submissions is 31 March 2019