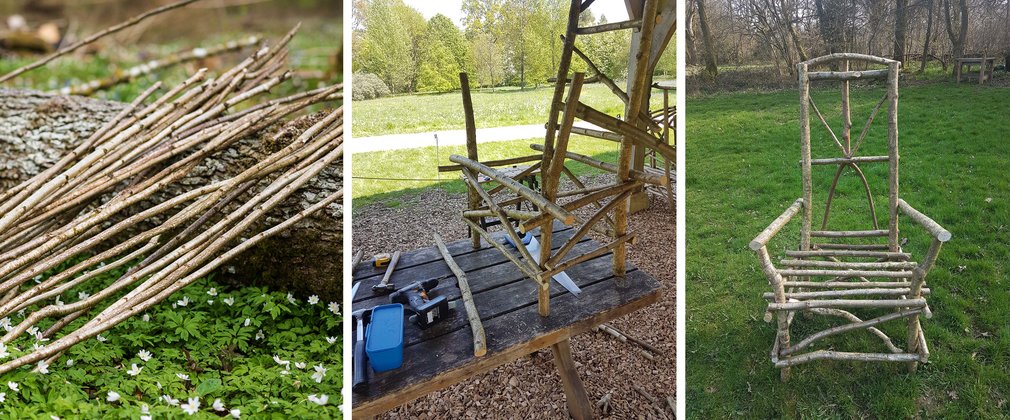 A fun and enjoyable day with coppice worker and ecologist Graham Morgan making a rustic chair from coppiced hazel in the beautiful surroundings of Silk Wood.
There are not many opportunities in life to make furniture that fits you – but by the end of the day you will have a rustic chair to take away that fits your dimensions, perfect for your indoor or outdoor sanctuary.
You will also become familiar with the basics of working with round wood and simple hand tools found in the home. Beginner level. No prior experience necessary. Includes optional lunch time talk on coppicing and woodland management.
All materials and tools provided. Bring own pair of thick gardening gloves and your own lunch, snacks and drinks. Reasonable level of fitness required (like doing a whole day gardening). Covid specific-measures to be advised nearer the time of the event but bring own face mask and hand-sanitiser. Composting loo available onsite.
Essential Information
Westonbirt, The National Arboretum, Tetbury, GL8 8QS
How much? £120
Where to meet? Silk Wood Barn
Do I need to book? Yes
Dogs allowed? No
What to wear? Sturdy shoes/boots, trousers, outdoor clothing appropriate to the weather (waterproofs if raining; suncream and hat if sunny)