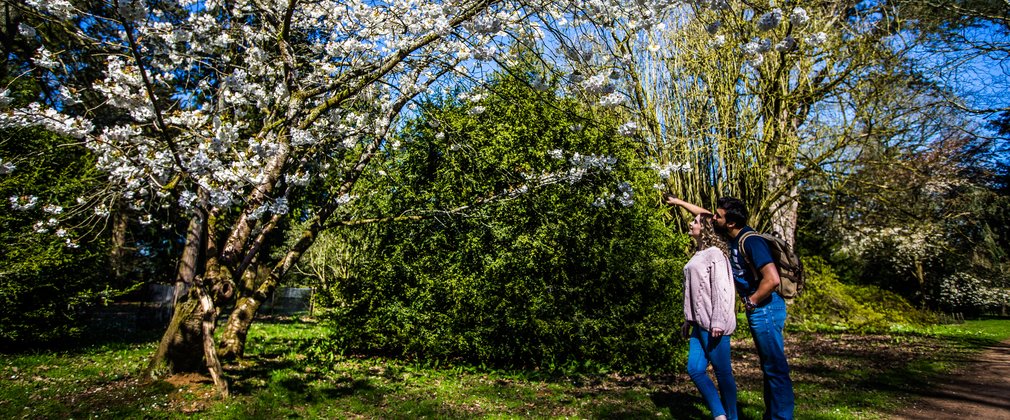 Spring trails - Explore the Arboretum as it wakes up after winter. 
This spring, explore the trees through your senses; visual feasts, scented wonders and tasty treats... follow the seasonal trails to find out more!
On the trails you'll meet the flowers pollinated by flies that leave a unique aroma, the flowers that wave to insects to get their attention and take the time to really stop, listen! You'll be amazed what it could do for your own wellbeing. 
Spring highlights
Join a free guided walk at 11am or 2pm 
 Explore our seasonal trails or family activity trail
Find which plants are looking their blooming best at the Welcome Building
Discover a quiet spot to listen to the spring breeze
Pick up a seasonal trail map for free from the Welcome Building when you arrive or download one from the right Trail Information box.
Trail Information
Westonbirt, The National Arboretum, Tetbury, GL8 8QS
There are 2 Seasonal trails, 1 in Old Arboretum of 1.7 miles and the second in Silk Wood of 1.7 miles
These trails are on hard surface and are suitable for families with prams, wheel chairs, mobility scooters and buggies.