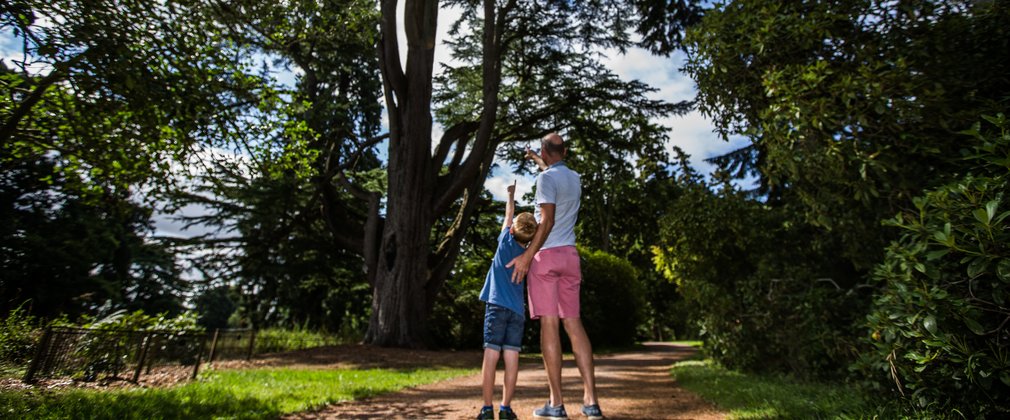 Summer days at Westonbirt
The summer brings a wonderful sense of life in full rhythm. The colours of trees and wildflowers, the gliding scents in the air and the sounds of wildlife around you are all part of summer at Westonbirt!
The trees are in their full majesty with beautiful shades of green punctuated by bursts of colour, such as whites, pinks and purples of magnolias and the pinks and reds of the Japanese maples. The white flowers on our horse chestnut collection outside the Great Oak Hall, are also an impressive sight early in the season. 
Amongst the many trees enjoying early summer colour is the handkerchief or dove tree, Davidia involucrata on Main Drive. This beautiful tree was discovered in China by Pere David, a French missionary, in 1869 and introduced to the UK in 1904 by Ernest Henry Wilson. When bringing it back, Wilson survived a shipwreck and managed to save his precious cargo!
Follow your nose down Willesley Drive this summer and sniff out the sweet scent of mock orange. This group contains around 60 different species, native to North and Central America, Asia and south-east Europe, and belongs tot he hydrangea family. Mock orange thrives in most soil types and flowers best in the full sun; the best time to see them is in June and July. 
Whether you're looking to enjoy the warmer weather and take in a bit of country air in a beautiful setting, or want to find out more about nature's intricate habitats, Westonbirt Arboretum is the perfect way to while away the day. 
Plan your visit this summer
Enjoy a variety of activities throughout summer at Westonbirt Arboretum