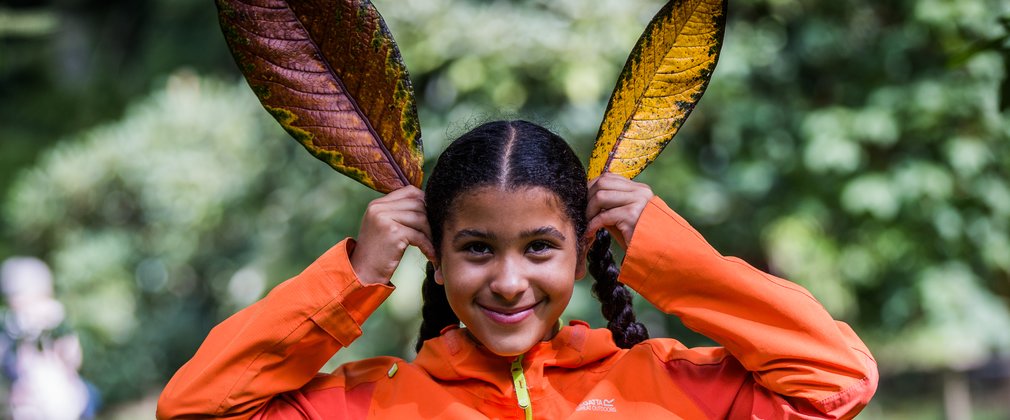 Summer Family Wellbeing
Enjoy the wellbeing benefits of summer with the whole family with our nature activities taking place during the summer holidays! 
Sun 01 - Sun 08 August 
Journey sticks - Find the best stick from the arboretum floor on your adventures and with pieces of yarn collect natural treasures and tie them to the stick. Use this stick to tell others about your journey or adventure!
Mon 09 - Sun 15 August
Tree poetry - Choose your favourite tree on your travels. Spend some quiet time observing the tree from different viewpoints and select 3 words to describe it. Put each family members 3 words together to create a family poem. Come back to the learning gazebo in Silk Wood to share them with us. 
Mon 16 - Sun 22 August
Mini discovery - Several art and play challenges to select and head off into the arboretum enjoy as a family.
Mon 23 - Tue 31 August
Miniature woodland scenes - Using miniature lego figures, photograph and share your woodland scenes via social media.
Find the learning gazebo in Silk Wood, 10.30am - 4pm, for full details and resources to help you on your fun family woodland adventure. 
Westonbirt, The National Arboretum, Tetbury, GL8 8QS
No set trail - activity gazebo can be found in the Silk Wood
Hard surface suitable for wheel chairs, mobility scooters, prams & buggies.