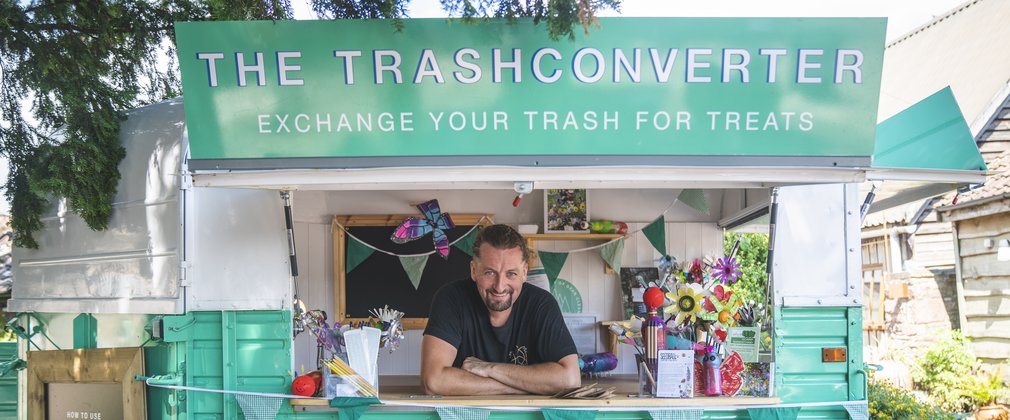 Where we put our rubbish isn't given that much thought – we see a bin and we throw our trash. But what if we could change our bins to make a more positive impact on the amount of waste we produce?
Dive into the world of recycling with our Trash Converter van, discover how making small changes with your waste can make a bigger change for the planet, engage in some rubbish activities and exchange your trash for treats!
Waste not, want not challenge – can you pick out what is and isn't recyclable? Have your vote and uncover what's true and what's not in the murky world of rubbish.
Bin it to win it -  bring us a piece of your rubbish and put it in the right bin to win a treat! Haven't got any rubbish with you – don't worry we have some so you can play anyway!
As part of our 10-year-vision, we want to become net zero by 2030.  Net zero refers to the balance between the amount of emissions/greenhouse gasses produced and the amount removed from the atmosphere. To help us do this, we need to think about where our waste, at Westonbirt, goes. Help us make better decisions, by stopping by our Trash Converter and talking to our incredible staff and volunteers about where your rubbish goes when you put it into our bins and what you want from our rubbish. We want to improve our b-infrastructure and you can help us, make the bins work for you!
Essential Information
Westonbirt, The National Arboretum, Tetbury, GL8 8QS
How much? Free after admission
Where to meet? Near the restaurant / picnic area
Do I need to book? No
Dogs allowed? Yes - on a lead