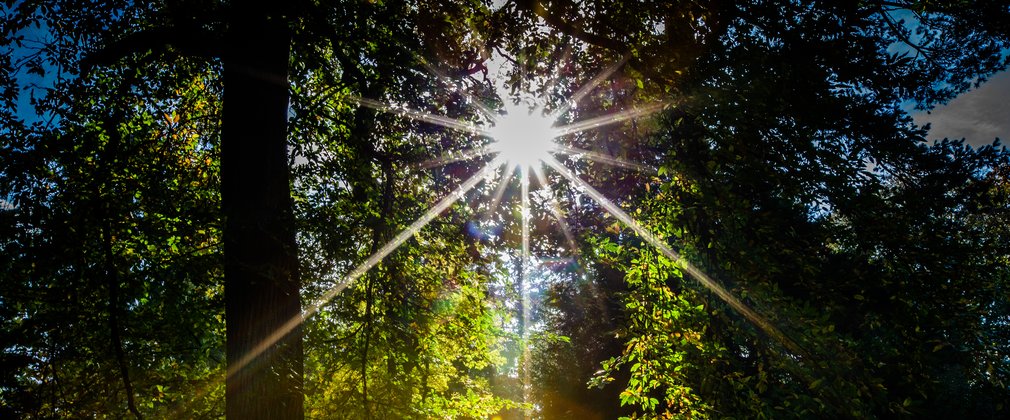 Find out all about how to care for trees, both professionally and at home.
A brand-new event highlighting the importance of looking after trees by showcasing arboriculture as an important, exciting, and diverse profession.
This two-day event will feature a series of speakers and outdoor activities to tackle some of the topics facing the tree care profession.
Discover what it's like being an arborist and join talks with featured speakers from all areas of arboriculture on a range of exciting topics such as pests and diseases, climate change, health and wellbeing with trees and learn all about ancient trees. Get stuck into some interactive activities from a tree planting masterclass to climbing demonstrations and how to care for young trees.
With a particular focus on getting children interested in arboriculture careers, whether you're already a professional or are a tree enthusiast, there will be something to spark everyone's interest!
Free Kid's Tree Climbing - Saturday only
The Great Big Tree Climbing Company believe that recreational tree climbing is not just for kids, it's for people of all ages (As long as you are older than 6!) and fitness levels. We want to create adventure for all. Get strapped in and join us on the Downs from 10am - 5pm. No booking required - free after admission. 
Meet the Tree Care Forum speakers
Friday 20 May timetable
| Time | Presentation | Speaker |
| --- | --- | --- |
| 10am - 10.10am  | Introduction and welcome | John Parker |
| 10.10am - 10.30am  | What is a tree surgeon? | Navin Sehmi |
| 10.30am - 10.50am | Arboreta and Tree Conservation | Dan Crowley |
| 10.50am - 11.10am | Tree Cover - where you live and why care | Kieron Doick |
| 11.10am - 11.30am | Questions | John Parker |
| 11.30am - 12.15pm | Tree Care Guided Walk | Volunteer Guides |
| 12.00pm - 12.20pm | Love your Trees! | Catherine Nuttgens |
| 12.20pm - 12.40pm | Trees for the Future | Tony Kirkham |
| 12.40pm - 1.00pm | What is a tree consultant? | Jeremy Barrell |
| 1.00pm - 1.20pm | What's hitchhiking on you? | Becki Gawthorpe |
| 1.20pm - 1.30pm | Questions | John Parker |
| 1.30pm - 2.30pm | Lunch |   |
| 2pm - 5pm  | Workshops and activities | Various |
| 2.30pm - 3.30pm | Disappearing Trees Guided Walk | Dan Crowley  |
| 2.30pm - 4pm | Well-being activity, mindful photography taster & craft activity | Karen Price |
| 3.30pm - 4.15pm  | Tree Care Guided Walk | Volunteer Guides |
Friday Activities, from 10am 
Meet the machines - near main marquee
Dendrologist science activity - stand near main marquee
Curator activity - Savill Glade
Meet the Propagator - Propagation unit
Saturday 21 May timetable
| Time | Presentation  | Speaker |
| --- | --- | --- |
| 10am - 10.10am  | Introduction and welcome | John Parker |
| 10.10am - 10.30am | Bats and trees | Jim Mullholland |
| 10.30am - 10.50am | Living Legends | Emma Gilmartin |
| 10.50am - 11.10am | Local Authority Tree Officer roles | Andy Tipping |
| 11.10am - 11.30am | Questions | John Parker |
| 11.30am - 12.15pm | Tree Care Guided Walk | Volunteer Guides |
| 12pm - 12.20pm | Tree growing and nursery production methods | David Johnson |
| 12.20pm - 12.40pm | Trees and their fungus partners | Lynne Boddy |
| 12.40pm - 1pm | The Plant Healthy Certification Scheme | Dougal Driver |
| 1pm - 1.20pm | To be confirmed | - |
| 1.20pm - 1.30pm | Questions | John Parker |
| 1.30pm - 2.30pm | Lunch |   |
| 2pm - 5pm  | Workshops and activities | Various |
| 2.30pm - 3.30pm | Disappearing Trees Guided Walk | Dan Crowley |
| 3.30pm - 4.15pm  | Tree Care guided Walk | Volunteer Guides |
Saturday Activities, from 10am 
Free children's tree climbing on the Downs
Meet the machines - near main marquee
Dendrologist science activity - stand near main marquee
Essential Information
Westonbirt, The National Arboretum, Tetbury, GL8 8QS
How much? Free after admission
Where to meet? Tents near Welcome Building
Do I need to book? No, but pre-booking admission is recommended.
Dogs allowed? No