Meet the Tree Care Forum speakers
A brand-new event highlighting the importance of looking after trees by showcasing arboriculture as an important, exciting, and diverse profession.
Discover what it's like being an arborist and join talks with featured speakers from all areas of arboriculture on a range of exciting topics such as pests and diseases, climate change, health and wellbeing with trees and learn all about ancient trees. Get stuck into some interactive activities from a tree planting masterclass to climbing demonstrations and how to care for young trees.
With a particular focus on getting children interested in arboriculture careers, whether you're already a professional or are a tree enthusiast, there will be something to spark everyone's interest!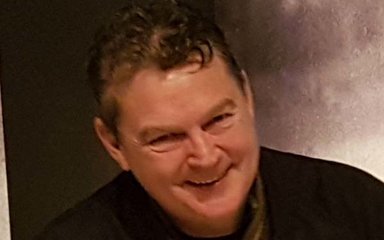 Andy Tipping - London Tree Officer Association
Local Authority Tree Officer roles
Trees & Woodlands Manager at London Borough of Barnet. Began working with trees in early 1987, six months before the great storm and following a short arborist career, has been working in Local government since 1995. He is a Chartered Arboriculturist with ICF and qualifications include Professional Diploma in Arboriculture (Level 6).
Has contributed to LTOA publications including Risk Limitation Strategy and CAVAT. Has worked on BS 8545, Joint Mitigation Protocol and was one of the principal authors of National Tree Safety Group: Common Sense Risk Management of Trees.
Becki Gawthorpe - Forestry Commission
What's hitchhiking on you?
Who doesn't love trees, and spending time outdoors, visiting woods and forests? Unfortunately, that can also include some unwelcome visitors. Non-native tree pests and diseases can have a significant impact on our landscape and the places we like to visit. However, there are a few simple steps that we can take to help limit their spread and the damage they can cause. Please join me to find out how these unwelcome visitors arrive here in the United Kingdom, what to look out for, and most importantly, what you can do to help.

After obtaining my BSc in Arboriculture in 2010, I spent seven years working as a tree consultant in the southeast before joining the Forestry Commission in 2017 as one of their Biosecurity Officers.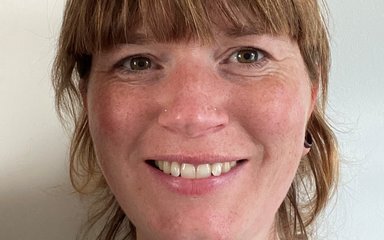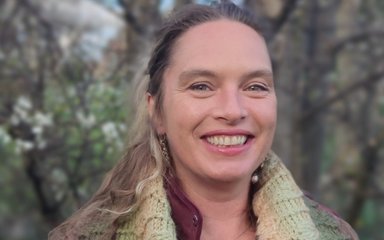 Catherine Nuttgens - Sheffield City Council
Love your Trees!
How to successfully grow trees in schools and other shared green spaces.
The talk will cover
• Benefits of trees in school
• How to plan and deliver a tree project
• Common problems and how to avoid them
• Love your trees  - Looking after trees once planted
• Looking after the trees you already have.

Catherine Nuttgens is the Community Forestry Manager for Sheffield City Council.  She has a project management background connecting people to nature and landscape; as well as working in arboriculture in the urban environment.
Dan Crowley - Botanic Gardens Conservation International (BGCI)
Arboreta and Tree Conservation
Tree collections have long played an important role in science and research, and in the midst of the current plant extinction crisis, they have a vital role to play in species conservation. One in three tree species are threatened with extinction in the wild, so ensuring that they are conserved in ex situ living collections is critical to avoid species extinctions. While some tree species can be conserved in seedbanks, some of our most iconic groups, including oaks, maples and magnolias, cannot be stored as seed and thus can only be conserved as living plants. Several threatened species are currently represented by only few individuals in collections and creating resilient, genetically comprehensive collections is a crucial part of integrated species conservation programmes.

Dan Crowley is a Dendrologist and plant conservationist. He works for Botanic Gardens Conservation International (BGCI), managing their Global Conservation Consortia initiative, which addresses the conservation needs of highly threatened plant groups.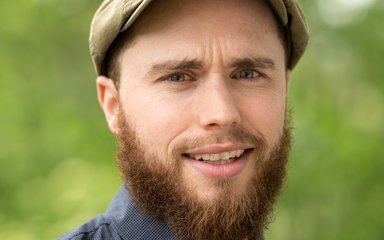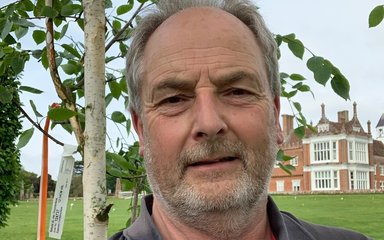 David Johnson - Barcham Trees
Tree Growing & nursery production methods
David will be explaining the different tree growing methods tree nurseries use , from Bare root to container trees and the various advantages and disadvantages they offer.
Joined Notcutts Nurseries in 1978 as a nursery apprentice , studying at Hadlow College went on to Qualify as a nursery craftsman .Worked in many departments at Notcutts including 16 years as Despatch & Transport manager and in my final few years moved into the main sales office as Sales executive to the Trade and local Authority.
Joined Barham Trees in 2004 as a member of the sales team, now advises on species selection and best planting practice for commercial and private planting schemes.
Emma Gilmartin - Woodland Trust
Living Legends
Some trees are unmistakeable giants, some may be as old as Stonehenge, while others are home to rare and mysterious creatures. These are more than just trees, these are living legends.
Trees have a talent for extreme longevity; our ancient trees have seen huge landscape change and major historical events. However, they've also been part of the everyday lives of generations of local people. This means that ancient trees are not only precious natural monuments, but cultural ones too.
In this talk we'll discuss the value of ancient trees for people and nature. Please join me to find out why they're tough yet also vulnerable, and how you can help to map, champion, and protect them.
Emma Gilmartin is a Conservation Adviser at the Woodland Trust. She specialises in the ecology and wildlife value of trees.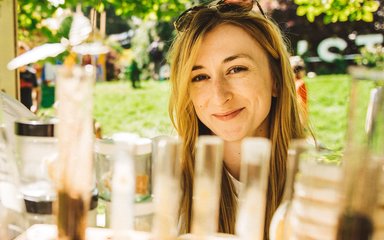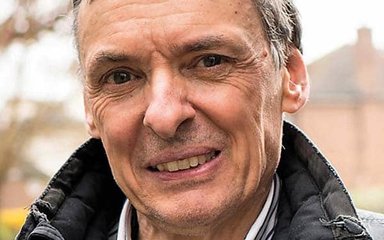 Jeremy Barrell - Barrell Tree Consultancy
Getting to the top of the tree; a tree consultant's tale
If you have a passion for nature and the outdoors, and like getting your hands dirty, then working with trees can be a great career choice for a healthy and happy future when you are young and full of energy. It is satisfying work to grow new trees from seed in the nursery, plant them in the landscape, prune them as they mature, and finally fell them ready for the next generation to be planted. But what happens as you get older, and the work gets harder, and you can't quite do as much as you could when you were younger?
One option is to use all that practical experience gained from those years of work to your advantage, and move on to advising others on how to manage their trees from a position of knowledge. Indeed, many of the UK's top consultants started on the tools, and it is that experience that provides the tree-care insights needed to make well-informed management decisions.
In this short presentation, Jeremy will chart his career progress from a ground worker with a tree surgery company to become a highly accomplished consultant acting as an expert witness and speaking all over the world on the cutting-edge tree management developed in the UK.
If you are interested in a career in arboriculture, no matter what your background, this talk will provide insights into what it takes to get to the top and how important practical experience is as a building block towards becoming a successful tree consultant.
Jeremy Barrell is the Managing Director of Barrell Tree Consultancy, one of Britain's leading planning and legal tree management practices. He is an author and accomplished expert witness, with a practical background focusing on delivering realistic solutions rather than academic nonsense.
John Parker - Arboriultural Association
An introduction to arboriculture
John spent ten years as the Senior Arboriculture & Landscape Specialist at Transport for London (TFL). He was Chair of the London Tree Officers Association (LTOA) from 2016-2018. John holds a BSc in Arboriculture & Urban Forestry from Myerscough, is a Professional member of the AA (MArborA), Chartered Arboriculturist (MICFor) and Chartered Environmentalist (CEnv).
John has been incredibly active in the european arboricultural community in recent years having worked on projects in conjunction with the European Arboricultural Council in the Baltic states. In 2017, John's hard work for the LTOA and his efforts to bring together arboriculture and urban forestry across Europe, were recognised at the European Forum on Urban Forestry, where he received the prestigious 'European Young Urban Forester of the Year' award. John joined the Arboricultural Association in 2019 as Senior Technical Officer and became its Chief Executive Officer in 2021.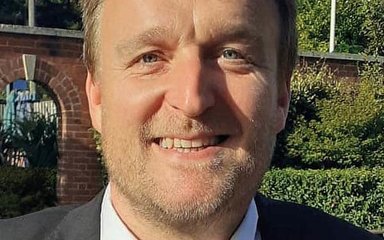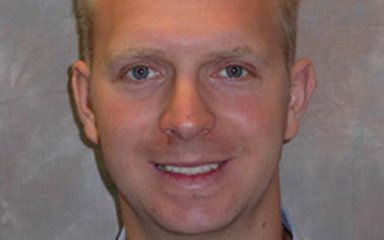 Kieron Doick- Forest research
Tree Cover where you live, and why care.     
Do you know how many trees there are where you live? Do you know why it's interesting, even important, to know? Did you know that you can assess tree cover yourself and that it's free and easy to do so? In a recent study by Forest Research we learnt that a third of people would like more trees where they live and that they also felt that tree cover was unfairly shared across communities. This despite few actually knowing what their tree cover is.  In this talk we'll visit the benefits of trees in towns and cities, learn how to measure it and track change, and introduce you to the results of a long-running citizen science project that has sought to measure tree canopy cover for all the electoral wards of the UK.              
Kieron Doick is Head of the Urban Forest Research Group (UFoRG) at Forest Research. UFoRG delivers scientific knowledge on the UK's urban forests, defined as 'all the trees in and around the urban realm'. 
Lynne Boddy - Cardiff University                             
Trees and their fungus partners
Trees use energy from sunlight to make carbohydrates during photosynthesis. This fuels not only their growth but ultimately the whole of the ecosystems that they dominate. Trees provide huge benefits to humans and the natural environment, such as providing habitat for many organisms, removing atmospheric pollutants, preventing soil erosion, cooling streets and cities, and having hugely advantageous psychological effects. However, they do not, indeed cannot, do this alone. Every tree on the planet is partnered by fungi, most obviously as mutualistic associations with their roots (called mycorrhizas), but also cryptically with endophytic (literally meaning within a plant) fungi in their leaves, stems, roots – in fact probably all tissues. They are also indirectly dependent on fungi, since fungi are the major rotters of dead plant tissues – especially when they contain lignin, and hence they are the major recyclers of nutrients, ultimately making nutrients available again for continued plant growth. This talk will explore these partnerships between fungi and trees.
Lynne Boddy is Professor of Fungal Ecology at Cardiff University UK. She has taught and researched into the ecology of fungi associated with trees and wood decomposition for 40 years.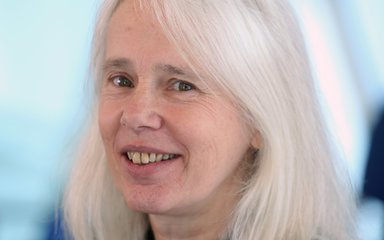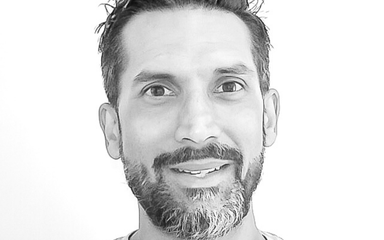 Navin Sehmi - Down To Earth Trees Ltd
What is a tree surgeon?        
Do you know what a tree surgeon is? Is a tree surgeon an arborist? How do you tell the difference between a qualified and experienced company against, well, a not so qualified and experienced one? What kinds of things should you be looking out for when hiring a tree management company? All will be answered during this session.          
Navin has been in the tree industry for 25 years and in that time, has worked at many levels from contracting, teaching and a long stint  as a local authority Arboricultural Officer. He is the Co-Director of a 43 year old tree management company based in the south east of England and mosty recently become the VC of the Arboricultural Association.
Tony Kirkham

– job title?
Trees for the Future
With the ever-increasing threats to our trees in the landscape from pests and diseases and climate change, we need to be more adventurous with our tree selection for future plantings if we are to have a treescape for the future. We need more diversity in our plantings and must avoid a monoculture planting. This will mean that we must integrate exotics with native species, and we must be planting nursery stock that will make shade trees when mature and not stick to planning pioneer species because they are easy to establish, albeit for a short time. The talk will explore potential species that we can plant in new planting schemes in the future."         
In July 2020 he retired as the Head of the Arboretum, and Horticultural Services, where he was responsible for the management and curation of over 14,000 trees in the collections.
He has led several plant collecting expeditions to Chile and the Far East of Asia, including China, Taiwan, Japan, S. Korea, and Russia and has co-authored books on his travels.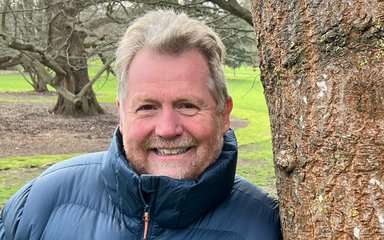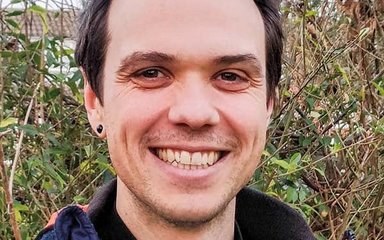 Jim Mullholland - BATS Research and Training Services
Bats and trees
The UK is home to 17 species of bats, all of which are reliant on trees to varying degrees: Trees provide a source of food for bats, by supporting a vast array of insects and other small invertebrates; trees create linear features that allow bats to disperse through the landscape without predation; and trees offer homes for bats inside cavities, behind lifted bark or inside splits.
Bats are one group of animals that take advantage of the growth, damage and decay of trees. These processes provide abundant food and shelter for our bat species. Indeed, many of our rarest bat species prefer to live in trees over buildings, caves, etc.
But what type of trees do bats use and what can we do to protect their homes to ensure their survival? Come along and find out more about the relationships between bats and trees.
Jim is Director of BATS Research and Training Services, an organisation which strives for a world where bats are better understood, and their wild habitats cared for.