Crunch! Workshop for Visually Impaired children & families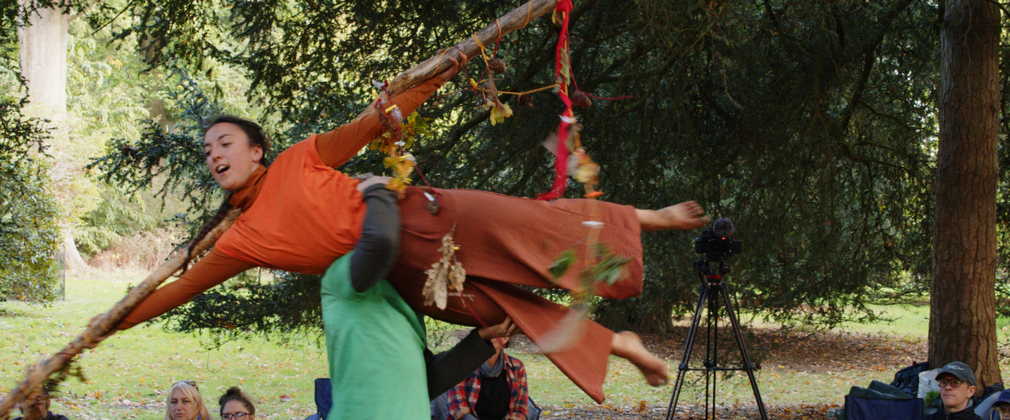 The Velcro Collective are inviting families with visually impaired and neurodiverse children to join CRUNCH!, an interactive trail for the whole family to enjoy.
Whilst taking a magical journey through Westonbirt Arboretum, you and the family will take part in performance and creative activities.
Choose from two sessions:
For families with a visually impaired child or parent (this is part of our ongoing work with visually impaired dance artist, Holly Thomas.)
This a public event and welcomes children & families who identify as neurodiverse, disabled and and/or special educational needs.
Each session is limited to 45 people and is suitable for children aged 0-13 years.
As well as meeting other children and families, you'll have your own time to explore Westonbirt Arboretum.
Visit The Velcro Collective website for full details, including how to book your family ticket to these sessions.
This event is also supported by Barnwood Trust, Cotswold Primrose Trust and Arts Society Corinium.
Essential Information
Westonbirt, The National Arboretum, Tetbury, GL8 8QS
How much? Tickets range from £5 - £15. Visit Velcro Collective website for full details.
Where to meet? Westonbirt Arboretum
Do I need to book? Yes
Dogs allowed? No
What to wear? Suitable outdoor clothing is recommended.