The nation's forests and facilities are open, but please follow government coronavirus guidelines when planning your visit
-
read our coronavirus guidance.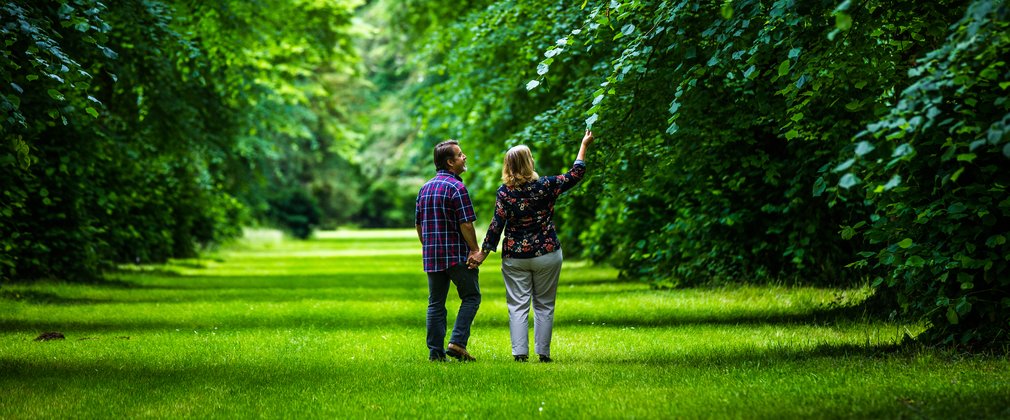 In recent years it had become clear how beneficial spending time amongst trees and nature is for people. If anything these past few months have highlighted just how essential connecting to nature has been for supporting our wellbeing.  
As we slowly return to a new normal a lot of us have been left feeling mentally exhausted. We want Westonbirt Arboretum to be a place you can visit to re-connect to nature, re-connect to others and re-connect to yourself. 
The charity Mind suggests there are 5 steps you can take to improve your mental health and wellbeing, these include:
Taking notice – reminding yourself to 'take notice' can strengthen and broaden awareness
Connecting – social relationships are critical for promoting wellbeing and for acting as a buffer against mental ill health for people of all ages
Being active – regular physical activity is associated with lower rates of depression and anxiety across all age groups
Learning – continued learning through life enhances self-esteem and encourages social interaction and a more active life
Giving – individuals who report a greater interest in helping others are more likely to rate themselves as happy
Using Minds 5 ways to wellbeing we have come up with some ideas that you could try on your next visit to Westonbirt, or at a local green space near you. 
Please ensure you follow government guidelines around social distancing when completing these activities.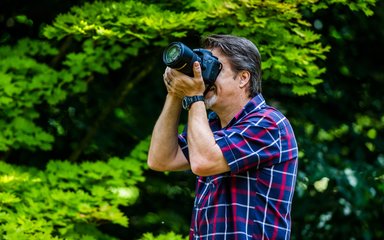 Taking notice
Taking notice means actively bringing your mind's attention and interest to the world around you; what is going on externally to you and what is happening within you. It means being present in the moment; observing what's beautiful or unusual in the world. Being aware of your thoughts and feelings as they arise, without getting lost in them. 
Mindful photography
On your next visit to Westonbirt try a mindful photography rainbow walk where you look out for objects that are red, orange, yellow, green, blue, and purple. Keep going through the colours until the end of your walk. Take a photo of these objects with a camera or even on your phone. You might notice things you never have before.
Try this:
Look at the geometric patterns formed in nature (fractals): it's thought that looking at these can reduce stress by as much as 60%.
Connecting 
Evidence has shown us that the social bonds we build with others helps to provide us with a sense of belonging, the feeling of being valued and accepted, and can affirm our status and self-worth. Having positive connections with other people is good for your mental health and wellbeing, as it attends to these needs and your sense of self. 
Walk and talk
Plan a walk with a friend at Westonbirt to re-connect with them. Take the time to ask some questions that you've never asked them before, and share your answers with them – understanding each other on a deeper level helps us feel a greater sense of closeness and a sense of being valued.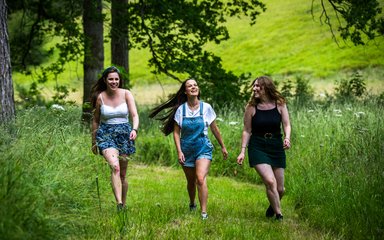 Try this:
Make eye contact and say hello to the people you pass whilst out walking. According to research conducted by Plusnet, saying hello to a stranger could significantly brighten theirs and your day.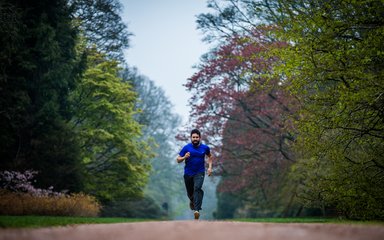 Being active
Physical activity is undoubtedly good for our physical health, but the importance of physical activity and how it supports our wellbeing is less often spoken about. Evidence shows that being more active can be an effective tool for us to use in order to improve our mental health. Being active doesn't require you to start training for a marathon, try finding the joy in movement, even if it's a short walk, as this can really benefit how you feel. 
Running routes
Our running routes are the perfect place to find your rhythm. Route lengths vary from 1km - 7km so ideal for anyone starting their running journey or looking for a challenge in beautiful surroundings. Go at your own pace and enjoy the benefits of being active outdoors. 
Try this: 
A study by the National Center for Biotechnology Information found that people who went on a short walk, even for just 12 minutes, had an increase in happiness, attentiveness and confidence. Our short walk routes are all under 1 mile with plenty of benches to sit at and enjoy the view - go at your own pace. A short walk map is available to download or pick up from the information point. 
Learning 
Learning has been shown to have a number of benefits to our sense of wellbeing and life satisfaction including increased self-esteem, positive social interaction, a sense of hope and purpose and a better ability to cope with stress. We often think about learning as important to children but research shows that if we keep learning throughout adulthood and into later life, this can have a positive impact on maintaining and improving our lives.
Learn how to Shinrin-Yoku 
This Japanese practice of forest bathing is a process of relaxation; know in Japan as shinrin yoku. The simple method of being calm and quiet amongst the trees, observing nature around you whilst breathing deeply can help both adults and children de-stress and boost health and wellbeing in a natural way. Like any exercise, mindfulness takes time and practice.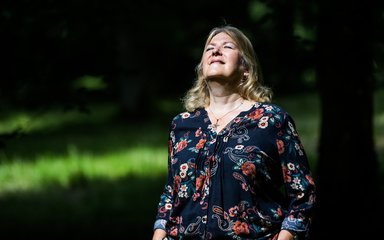 Try this:
Ever wondered what the name of a flower or butterfly was? Download the inaturalist app to your phone before a visit, take a photo of the wildlife you encounter and learn more about your discoveries. Recording your findings will also help us protect these habitats.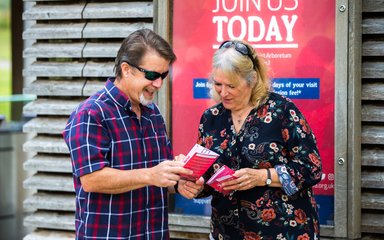 Giving
Giving is the act of freely parting with something and offering it to someone or something beyond ourselves- a stranger, friend, family member, a charitable organisation, our local community or our wider-community. Evidence from neuroscience suggests that giving activates the 'reward' area of our brains, meaning that we intrinsically experience good feelings when we give to others.
Become a friend
Visiting Westonbirt Arboretum can greatly enhance your wellbeing. By becoming a Friend of Westonbirt Arboretum not only can you enjoy visiting more often but your donation goes directly towards protecting and caring for one of the world's most extraordinary arboreta. The Friends of Westonbirt Arboretum is vital in our work to connect people to trees through conservation, education and participation. Thanks to the support of our friends we are able to fund the next generation of arborists through student placements, offer educational visits to schools, work with hard to reach community groups, support volunteer training and fundraise projects to improve the quality of your visit. 
Try this:
Experiencing gratitude can increase your mood and lower your stress levels. Before you go to bed give yourself praise for three things you accomplished today, no matter how big or small.