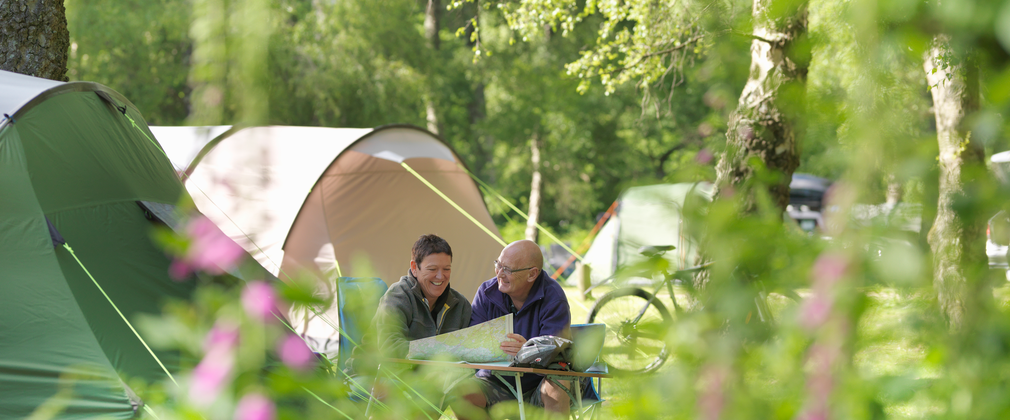 Switch off and get back to nature at one of our camping sites
Gather your friends and family, snuggle up in your sleeping bag and take in the beautiful night sky with a stay at one of our campsites. 
With 12 locations across England, Forestry England Camping sites provide the perfect location for an immersive holiday. Surrounded by the forest, you will have direct access to miles of paths, unique experiences and an endless adventure.
Bookings update
From 1December 2022 Forestry England will be operating the New Forest, Bracelands and Postern Hill campsites, for an interim period ahead of new operators taking over in 2023.
Forestry England will be keeping the sites open and have made provision for Seasonal and Storage Pitch holders over the winter – bookings can now be made online by following this link.
Touring bookings for stays from 5 December 2022 are now live for Setthorns, Bracelands and Postern Hill.
Please note that bookings for Setthorns can be made for stays until 31 January 2023. Bookings at Bracelands and Postern Hill can be made for stays until 31 March 2023.
Coming soon
For all other 2023 bookings at all sites, please check back here in the coming days for details.
We look forward to welcoming you to a Forestry England Camping site in the near future.
Search for Forestry England Camping at a forest