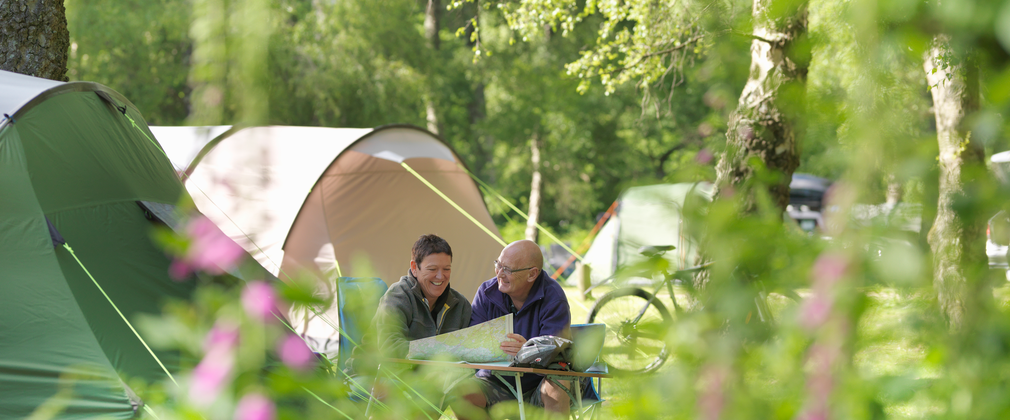 Switch off and get back to nature at one of our camping sites
Gather your friends and family, snuggle up in your sleeping bag and take in the beautiful night sky with a stay at one of our campsites. 
With 14 locations across England, Forestry England Camping sites provide the perfect location for an immersive holiday. Surrounded by the forest, you will have direct access to miles of paths, unique experiences and an endless adventure.
Bookings are now open for all Forestry England campsites
Please follow the direct links* below to make your booking for touring pitches:
*By clicking these links you will be taken to the campsite operators website who have their own privacy policy and terms and conditions.
For 2023 seasonal and storage options at Sherwood Pines please call 

01623 572337
Bracelands, 

Forest of Dean, Gloucestershire
For 2023 seasonal and storage options at Bracelands please call 

01594 837258
Postern Hill, 

Savernake Forest, Marlborough, Wiltshire
For 2023 seasonal and storage options at Postern Hill please call 

01672 515195
Tangham Camping, Suffolk
Please note that this site is closed for the 2023 season. We hope to find new operators and open again in 2024. Please check back for updates. 
If you would like to register your interest in staying at this site in the future, please complete the online form by clicking here.
New Forest Campsites, Hampshire
The 10 campsites in the Crown Lands of the New Forest are now bookable through our partner – Camping New Forest. 
For all seasonal and storage bookings at one of our New Forest campsites please call them directly on 01590 631641.
We look forward to welcoming you to a Forestry England Camping site in the near future.
Search for Forestry England Camping at a forest