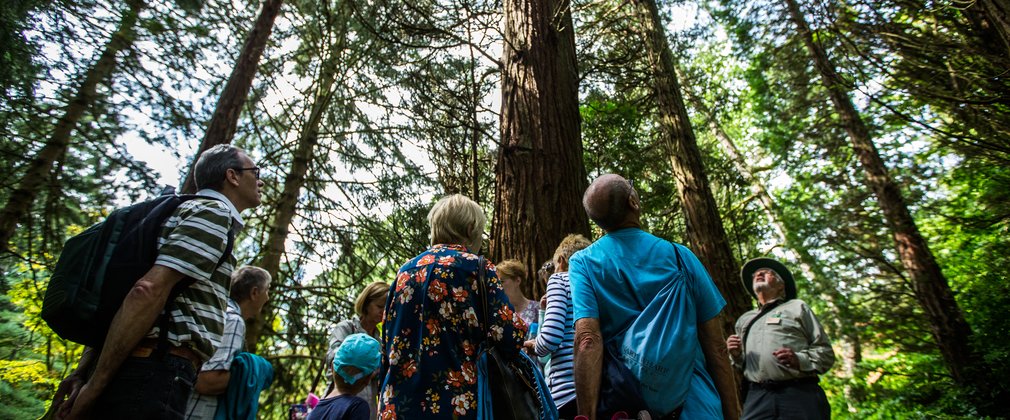 Public engagement in the forest
The nation's forests are the largest area for outdoor recreation in the country, with over 230 million visits each year. We have a long history of welcoming visitors to our forests through public engagement programmes, from structured and managed events to providing the resources for self-led discovery and exploration.  
Forestry England Arts
Our woodlands provide inspiration for contemporary artists who respond to these environments in different ways, through sculpture, music, photography and digital art.  
We continue to break new ground and seek opportunities to provide inspirational experiences through art in our forests, while supporting artist development.
Health and wellbeing
From our wellbeing trails for all to enjoy, to our Feel Good in the Forest programme created with expert partners to support people with defined mental and physical health needs, we work alongside local communities and partners to bring the energising and restorative benefits of forests to all.
We continue to learn and create new ways to improve the health and wellbeing of the nation.
Education and learning
Forestry England's learning team provide a wide range of resources and visit based activities for school and home taught children and young people.
Our Ranger in a Bag school visit activity offers hands-on curriculum focused learning about forests, our downloadable resources for EYFS - KS3 support classroom and forest learning, and local forests have a wide range of activities and facilities for educational forest visits.