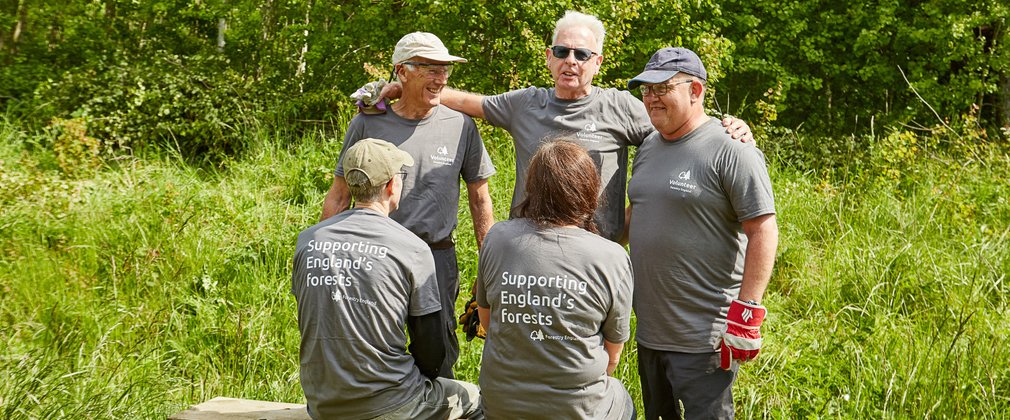 If you enjoy the outdoors, want to learn new skills, meet new people and be part of our team, why not get involved with your local forest?
We have a wide range of opportunities across England you can get stuck into, like practical conservation, maintenance of walking and mountain bike trails and vegetation management. Or how about helping out at our visitor centres, meeting and greeting visitors, helping to lead events, doing wildlife surveys or answering enquiries in the office?  
Search the map below to find a volunteer opportunity in a forest near you.
Search for Volunteering at a forest