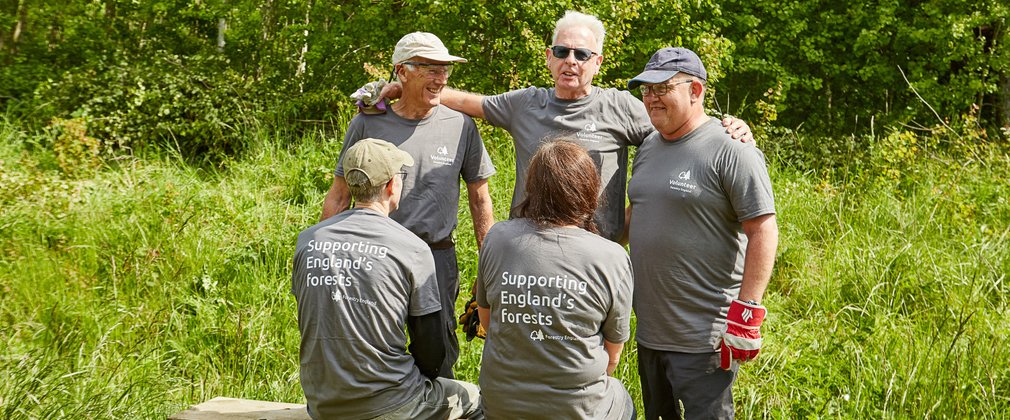 If you enjoy the outdoors, want to learn new skills, meet new people and be part of our team, why not get involved with your local forest today?
We have a wide range of opportunities across England you can get stuck into, like practical conservation, maintenance of walking and mountain bike trails and vegetation management.
But if these aren't for you, how about helping out at our visitor centres, meeting and greeting visitors, helping to lead events, doing wildlife surveys or answering enquiries in the office?
Please enter the name of the forest in the box below where you're interested in volunteering with us.  Opportunities will be shown below.
Search for Volunteering at a forest
Get involved in one of our volunteer tree planting days
Come along and spend a day helping us plant Rushy Knowe, our new woodland creation site! Once complete, Rushy Knowe will provide 100 hectares of new woodland in Kielder Forest.

View Kielder Water and Forest Park's event page to see dates, find out more and sign up to one of our tree planting days.
Volunteers at Forest Live!
Love your forest and love music? Be a part of Forest Live and volunteer with us to help make this amazing music event happen.