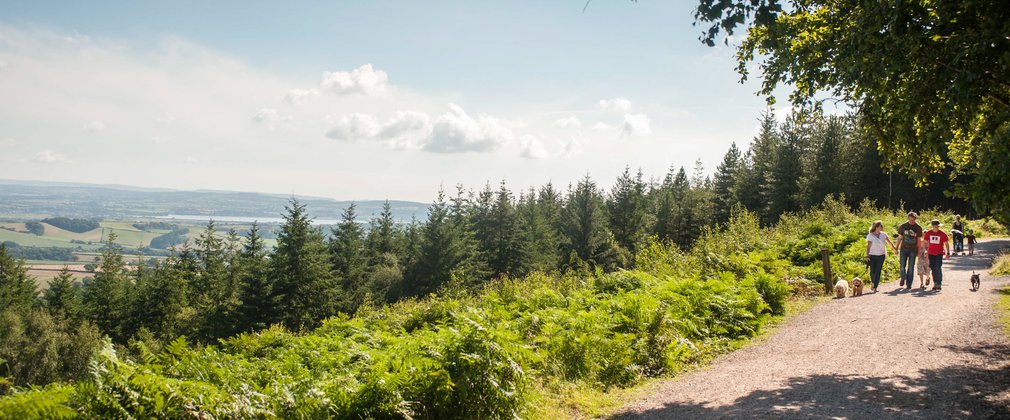 We manage the nation's forests, which are around 20% of all the country's woodland
We are England's largest land manager and custodian of the nation's public forests. We have around 1,000 committed staff and volunteers looking after more land and more trees than any other organisation. We work in partnership with others across government and the charitable and private sectors.
The nation's forests are a great source of natural wealth and help shape the look and feel of the 'natural' countryside. They influence how the countryside works, for timber as well as people and wildlife.
Forests flourish with management and planning. In that sense we are landscapers on a vast, nationwide scale for this generation and beyond. Our work today influences what the nation's forests look like for generations to come.
We are looking a hundred years or more ahead to imagine how England's countryside needs to adapt to a changing climate and cultural changes.
It is a job that never stops growing.
How we care for forests
We look after over 250,000 hectares of woodland and other natural environments across England – roughly equivalent to the area of London, Birmingham, Manchester and Leeds combined.
Our professional approach to sustainably managing the land allows us to keep our public forests and landscapes as special places for nature, which people can enjoy and businesses can thrive in.
We manage all of our forests to the UK Woodland Assurance Standard. Together with Scotland and Wales we were the first state-owned forestry organisation to gain Forest Stewardship Council® (FSC®) accreditation and our timber is certified under Programme for the Endorsement of Forest Certification™ (PEFC™).
To find out more about our plans for your local forest, take a look at our individual forest plans.
People
Our forests host over 230 million visits each year, making them the largest area for outdoor recreation in the country, including our beautiful national parks. 
We have a long history of welcoming visits from the public, and we continue to make our forests accessible to people on bike, horseback, wheels and on foot.
Providing access for recreational activities also helps us to support businesses and contribute to local economies throughout England.
Find out more about how we manage our forests for people and communities.
Nature
The nation's forests host many different habitats for wildlife including ancient woodlands, heathland, bogs, moors and fens.
We carefully manage each of these to provide homes for wildlife and create healthy woodland ecosystems that make sure our forests continue to thrive.
Find out more about how we manage our forests for nature.
Economy
Although we receive some money from government, we generate most of our revenue ourselves by sustainably harvesting and selling timber, and by working with commercial partners to offer new ways to experience and enjoy our woodlands and develop business activities. All the income we generate goes back into managing our forests.
Find out more about how we support local businesses and generate revenue.