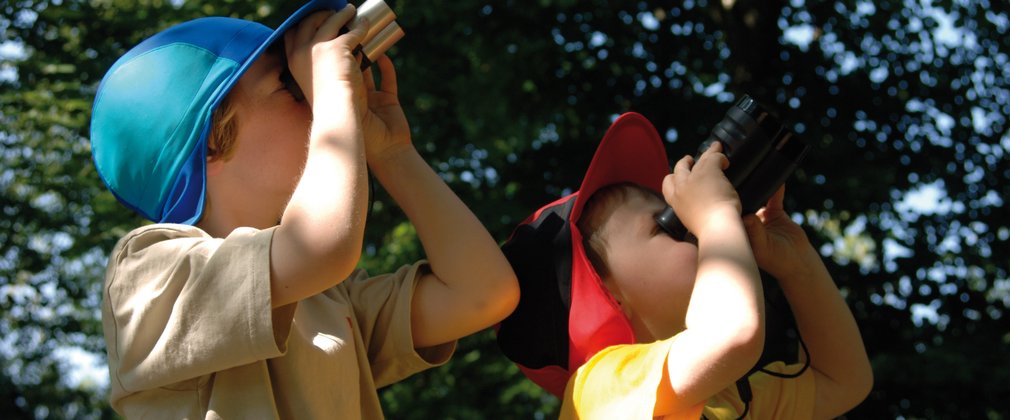 With over 1,500 forests across England there are lots of amazing learning opportunities for you to get involved in
Forests offer fantastic opportunities to bring learning to life through hands-on experiences.  No matter what the age or ability there is something for everyone. 
Discover more about our learning partners, who deliver a wide range of educational visits for nurseries, schools and colleges, or follow our links to plan your own fun and informative visit.  We have lots of activity ideas and lesson plans for you to download.
Search for your local forest to find out what learning opportunites are available or contact your local learning team for more information.
Celebrate 100 years of forestry
Forestry Commission celebrates 100 years of forestry. There are lots of projects to get involved in and three are particularly of interest to outdoor practitioners and schools:
Tributes to Trees - take part! Whether it's a favourite woodland walk, a playground treehouse or a sapling planted, we want to hear what trees and forests mean to you and your learning groups. Download the teaching plan to see how we can use nature as inspiration, then upload your tributes to our online gallery.
The Big Forest Find - Take part in England's biggest project to record forest wildlife! This will be a great opportunity for all ages to learn about the rich and varied wildlife found in our forests. Want to join in? Sign up to find out when events are taking place near you.
Google Expeditions - A virtual tour of the forest from the classroom or home. Our tours on Google Expeditions will allow young adventurers to explore the forest and forestry careers using virtual reality – transporting them to different settings from the classroom.
Search for Learning at a forest