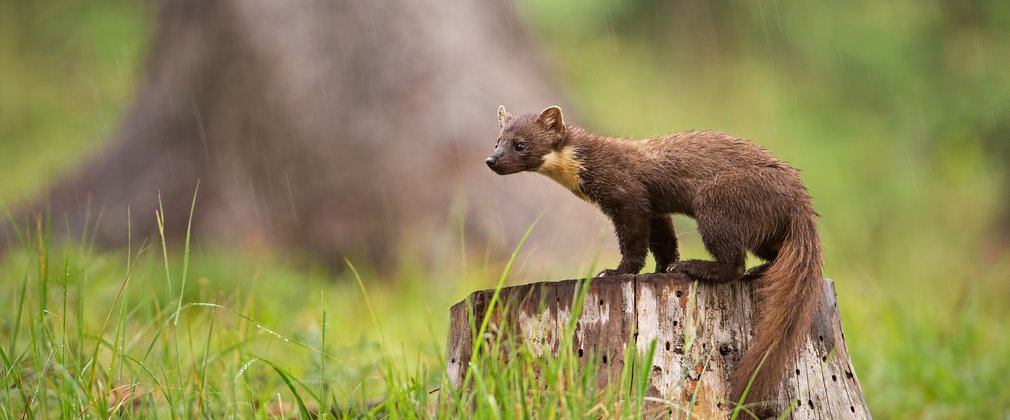 Providing a home for wildlife
As well as providing interest and enjoyment for visitors, wildlife contributes to healthy natural ecosystems. Our woodlands are some of the best places to spot wildlife from large mammals such as deer, to some of the smaller inhabitants such as bats, dormice, butterflies and red squirrels.
We are one of the largest managers of Sites of Special Scientific Interest in England, which are home to some of the country's rarest wildlife. The land we manage provides homes for wildlife in moors, heathlands, bogs as well as forests and woodlands.  
Some of our best-loved wildlife depends on our careful and sustained land management for its survival and we provide resilient landscapes where it can thrive.
We are planting an ever more diverse range of tree species grown from carefully selected seeds that are better able to cope with our changing climate.
This ensures they will continue to provide healthy habitats that continue to thrive for generations to come. By planting a range of species, we are also able to increase the availability of different types of food and nectars available to wildlife.
Each part of the land is a potential home for wildlife. For example brambles can be an excellent source of food for butterflies and bees, birds and small mammals, while also making great places for birds to nest.
Dead wood and dying trees can provide homes for bats, fungi, lichens and mosses, and birds and insects can find homes in hollow trees. 
To find out more about how we manage your local woodlands for wildlife, have a look at our forest plans.