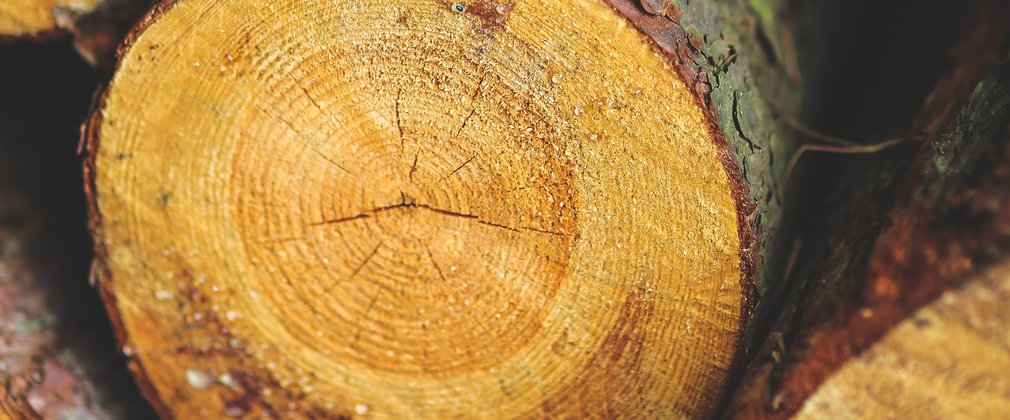 Sustaining forests for future generations
Although we receive some money from government, we generate most of our revenue ourselves by sustainably harvesting and selling timber, and by working with commercial partners to offer new ways to experience and enjoy our woodlands and develop business activities. All the income we generate goes back into managing our forests.
We are the largest supplier of sustainably produced timber in England, selling around 1.3 million tonnes per year. This enables us to support the wider British timber and forestry industry, and work with hundreds of contracting businesses, sawmills and factories that rely on a year-round supply of wood to maintain employment and investment in the industry.
For decades sustainability has been at the heart of how we manage our forests and harvest our timber. We work to stringent standards to supply responsibly produced wood. We are the first state forest organisation in the world to receive the Forest Stewardship Council® (FSC®) accreditation. Our timber is also certified by the Programme for the Endorsement of Forest Certification (PEFC).
Forestry England is a key partner of Grown in Britain, an initiative aimed at promoting the benefits of using British grown timber in the UK, in support of local economies, people and wildlife.
We cannot rely solely on our timber for revenue. To ensure we are less reliant on support from the government and have diverse sources of income to sustain our activities, we also work with commercial partners. We play a key role in supporting businesses and local economies around the country. Across the nation's forests we support over 640 private businesses through our cafes, shops, recreational, woodland and estate management.
We also generate additional income from other parts of the nation's forests. This can include mineral production from our sites or letting land and buildings for residential or commercial use. These partnerships allow us to offer different ways of experiencing the nation's forests and generating additional income.