Start on your running journey or find inspiration for beating your personal bests in the forest
From 1km routes right up to 10km, our new  way-marked running trails have been designed with both beginners and seasoned runners in mind. They provide an opportunity to run on safe, off-road, traffic-free trails in beautiful forest locations. 
Supported by Sport England and using National Lottery funding, the network of marked trails make running and walking through the forest more accessible, so you can feel confident to hit the trails and enjoy all the benefits of being active outdoors.
Running outdoors makes your body work harder too and helps you to get in better shape compared to treadmill running. Plus, it's a much nicer view than the back wall of the gym! 
So whether you're trying to escape the hustle and bustle of city streets and sweaty gyms, or looking for somewhere a little more rugged to challenge yourself, our running routes are the perfect place to find your rhythm. Search for dedicated running routes below, or pull on your shoes and run on any of our walking routes.
Search for Running at a forest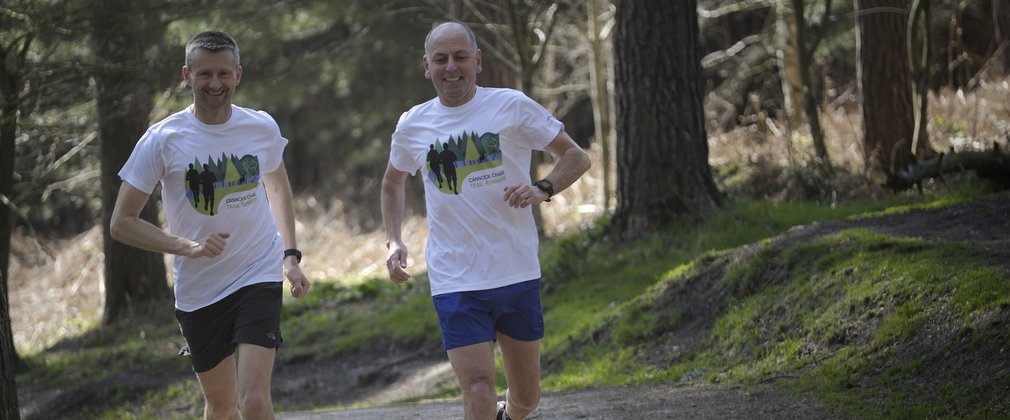 Tell us about your visit
Complete our survey to tell us what you think, and be in with a chance to win a £200 Cotswold Outdoor voucher or a membership.