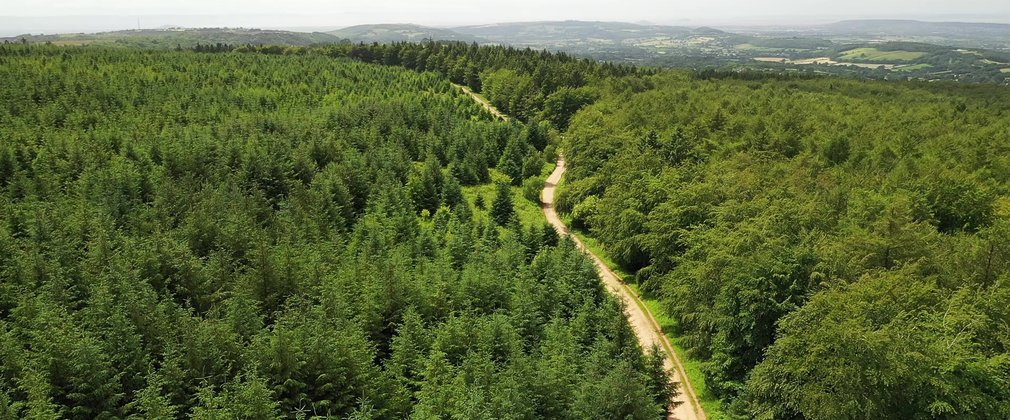 Forestry England is an organisation like no other
For over a century, Forestry England has managed over 250,000 hectares of beautiful English landscapes. We have the skills and experience to ensure they thrive for the next 100 years - but there is always more to do and that's where you come in.
Caring for over 1,500 forests and woodlands, we can provide large scale tree planting opportunities all over the country. Through our Future Forest Collective partnership programme, we can offer bespoke packages that allow your organisation to achieve its environmental and wellbeing goals, while supporting our vital work.
Our forests offer educational experiences and unique curated events for your business to engage with such as Forest Live, our annual series of concerts attracting 110,000 music lovers every year. Alternatively, you could choose to align your brand with Forest Runner, a series of 5 and 10km running events at 10 forest locations.
We have a range of volunteering and wellbeing opportunities for your staff to experience the partnership first-hand, building engagement, working relationships and productivity.
By working together we can do more
Plant more trees
Boost biodiversity
Protect and nurture our precious wildlife
Create landscapes that are resilient to the ever-growing threat of pests and diseases and the changing climate
Provide places for people to seek adventure, find escape and boost wellbeing
Be part of The Future Forests Collective
The Future Forests Collective is a nature partnership programme that brings together a small group of like-minded businesses who are committed to protecting our natural environment to help people, wildlife and nature thrive.
We will work with you to build a bespoke package that allows you to:
Lock up more carbon, help provide habitats for wildlife and cleaner air for generations to come
Be part of the green economic recovery
Be at the forefront of a pioneering nature-based wellbeing programme
Access our far-reaching communications channels to celebrate your meaningful support of our conservation and wildlife work
Nurture the physical and mental wellbeing of your staff through access to our employee volunteering scheme
In 2020 Tropic Skincare became our first fully-fledged member of the Future Forests Collective, find out more about that journey.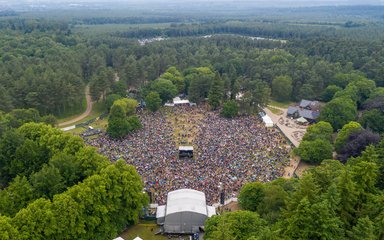 Support Forest Live
Forest Live is a series of concerts held every summer against spectacular forest backdrops around the country, attended by around 110,000 music and nature lovers.
Your brand will be presented to our audience in an authentic, uncluttered setting, with a variety of activities available we can work with you to create a bespoke package of support. Your involvement will help support our important environmental work with all profits being channeled into helping our landscapes, wildlife and communities continue to thrive.
Get involved with Forest Runner
Forest Runner is an annual event series that takes place across 10 different forest locations around the country. With a mixture of 5km and 10km courses available, there are numerous ways for your brand to interact with our audiences in the build-up, during and after the race.
Forest Runner presents a unique opportunity to showcase your products and services to an engaged audience and offers you alignment with a leading environmental brand.
Learn more about our partnership with Merrell.
Explore our existing partners and talk to us about building a package that works for you
Our current supporters
Ecotricity   BNP Paribas   Mace   Ground Control