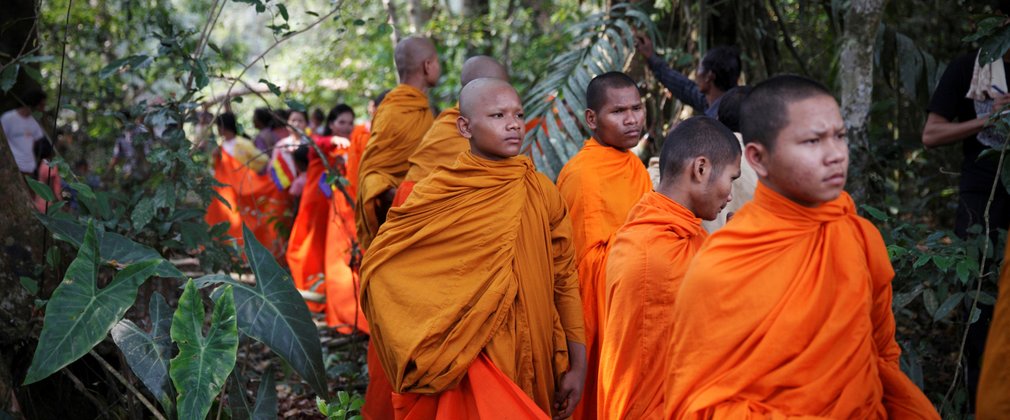 Luke Duggleby, Guardians of the Areng Valley, 2015
Updated 29th May 2019
Project background 
Guardians of the Areng Valley was a major new outdoor photography exhibition by internationally acclaimed photographer Luke Duggleby.
Duggleby has been a professional photographer working in Asia since 2004. Using Bangkok as his base, he regularly travels the continent and further afield shooting assignments for some of the world's most respected publications and non-governmental organizations (NGO's) as well as undertaking personal projects. His images have featured in many respected photography competitions and have been published by clients ranging from The Sunday Times, National Geographic, The Guardian, Greenpeace, Monocle and The New York Times.
30 spectacular large scale colour photographs, which present Duggleby's journey into the remote Cardamom Forest of Southwest Cambodia, were displayed amongst the trees at Bedgebury National Pinetum, one of the largest and most complete collections of conifers in the world.
The photographs focused on the rapid forest destruction which threatens critically endangered species and indigenous forest communities. They also shined a light on a growing environmental movement pioneered by Buddhist Monks to raise awareness and help communities fight against further destruction of these critically important forest eco-systems.  
To link with the exhibition, a number of endangered trees in the Pinetum collection were wrapped in orange material and visitors could follow the Bedgebury summer trail to find out more about some that we are helping to save.
Exhibition dates
Bedgebury National Pinetum - April to September 2015