The nation's forests and essential facilities are open, but please follow government coronavirus guidelines when planning your visit
-
read our coronavirus guidance.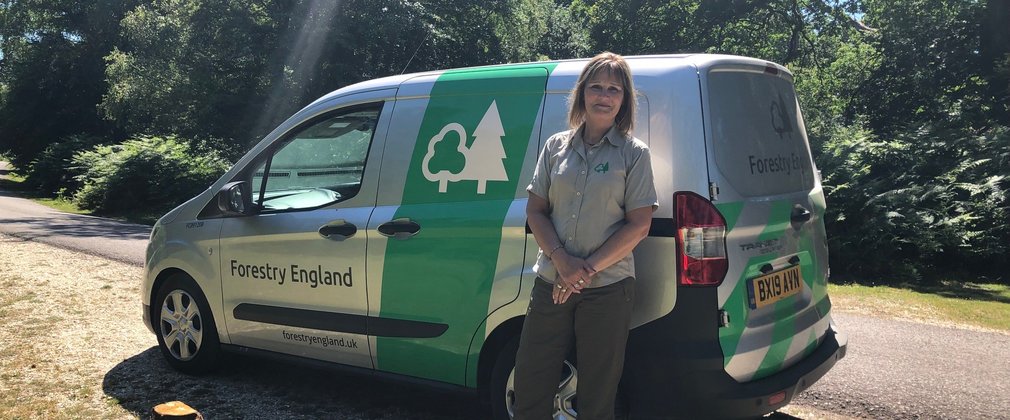 "I joined Forestry England on 23 September 1974, fresh faced and straight from college, starting as a District Office Clerk based at Seaman's Lodge, Minstead in the New Forest. Forty-five years on, I'm now the Higher Level Stewardship (HLS) Verge Restoration Officer working with a whole host of different stakeholders – residents, Verderers, parish councils, commoners, Commoners Defence Association, Natural England and the New Forest National Park Authority – to protect and restore verges in the New Forest. As someone who has grown up and lived in the New Forest for all of their life I know the area well, and many of the people who live here, which definitely helps!
Over the years I have met, worked and made friendships with some wonderful people, all passionate about what they do. To me the biggest asset Forestry England has is its staff, it's like an extended family, and one of the reasons I am still here. In 2019, as I marked 45 years with the organisation, I also won a Defra Customer Service award for my work in the New Forest. Each year I look back with great pride at our work to care for the nation's forest."